Interview with Victoria Morris, Animal Behaviourist & Trainer.
All articles
The sun may still be shining on the Riviera but the temperatures are beginning to cool down.
A great way to keep warm and keep fit and healthy, is to climb the many stairs around instead of taking the lift or escalator.
Not only will you keep warm and burn those extra winter calories, you will be shaping up and exercising all those important muscles.
Celebration continue into the evening, with Prince Albert giving praise to chef Alain Ducasse... Read More
Alain Ducasse celebrates 25 years at his restaurant in Monaco.
Read More...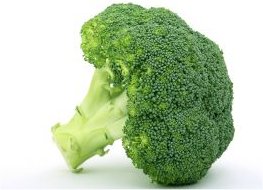 Eating broccoli raw is not only tasty, but because it is known as a 'super food' the health benefits are extremely important and worth taking serious note.
Broccoli is rich in Vitamin A - which is good for growth and the repair of body tissue. It also has Vitamin K which is essential for blood clotting and keeping your bones healthy.
Following research broccoli has entered the 'super food' category owing to it's ability to combat cancer. The evidence showed that broccoli reduced the risk of cancer in the lining of the uterus and also in the stomach, the oesophagus, pancreas and the colon.
It doesn't stop there... Read more.
Launched on 14th November. Avon UK and national domestic violence charity Refuge, launch a ground-breaking interactive video to help people recognise the signs of domestic violence.
Visit: www.1in4women.com and watch the video. The statistics say 1 in 4 women will experience domestic violence. That is alarming... stop and think about that for a moment. Be aware... be the best friend you can be, by listening.

As a member of the family, it is only fair that you spoil your pets too this Christmas.
Here are some gift ideas...
Love was in the air at Salle Garnier for the opening of the Opera Season.
Celina Lafuente de Lavotha reports... Read more

The Italians created the most delicious chocolate spread called Nutella.
The French believe by adding a 300% tax on palm oil, an ingredient used to make the spread, will help to conquer obesity... mmm!
Community of Cap d'Ail come together to support 16 local artists at the exhibition at Chateau des Terrasses.
The exhibition will run through until 16th November.
Lionel Richie's first ever appearance at the Opera is Monte Carlo.
Forever the Star, Lionel Richie performance never fails to please.
See more photos and full article: CLICK
1112 articles (112 pages)