Villabianca have organised a FREE exclusive beauty day at the clinic in Saint-Paul de Vence on Thursday 19th February. Reserve your FREE place now - Exclusive to the first 30 people that call. See Details
All articles in section 'Anna Fill Interviews'

Talking to Natasha Frost, founder of Pink Ribbon Monaco at the Paddle For Pink event in Cap d'Ail.Natasha talks about how the organisation started, the mission and the benefits of board paddling. See video
The Riviera Woman is delighted to feature American actress and comedian Carlease Burke. We travel across the pond to ask Carlease about her work and her charity mission. Carlease is a wonderful addition to our American theme this month. Read more

Speaking to Kate Powers a well known figure in Monaco. Kate created the Stars 'n' Bars venue and talks about life, philosophy and new goals... See Video

It was a pleasure to meet Tia Walker at an award ceremony in Monaco. We hear so much about empowerment and inspiration and this is one lady that shines in her own right. I ask Tia about the 'ARWEY' awards, and her philosophy on life...

Artist Gianne de Genevraye has been in residence at Hanbury Gardens in Italy to create her collection of paintings titled 'Garden of Grace'. She talks to me about her wonderful journey of gardens...


A 5 minute tea-break gives me the perfect opportunity to catch up with good friend Valerie Gardner... (With additional unexpected outtake of how our chat really ended!)

Melanie Gulliver, President of the local PWN (Professional Women's Network) talks to me about her role with the organisation and a lot more...

A 5 minute tea-break is the perfect time for a little catch up. So I invite Victoria Morris to join me and we chat about a very special mission...
Interview featuring Dr. Michelle Sisto, Educational Consultant at Carfax Education Monaco...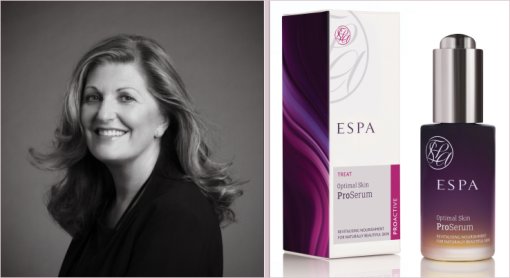 Susan Harmsworth is the creator of ESPA - I met this inspirational woman at the Metropole Hotel in Monaco during the launch a new product range.
Speaking to Susan Harmsworth...
60 articles (5 pages) in section 'Anna Fill Interviews'