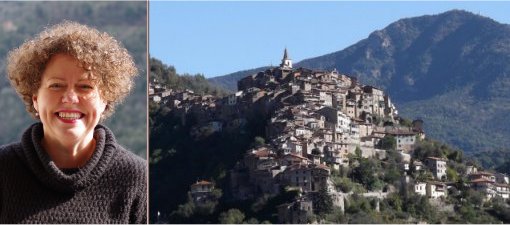 The Riviera Woman continues with the feature 'Woman Of The Month'. This March, we introduce you to Penelope Susan Phillips.
Every month we have featured a different woman from all walks of life, nationality, profession... If you would like to nominate someone, let us know. Read more

READY TO LIVE A MINDFUL LIFE? Coming Soon! New 8 week Mindfulness Course organised by Alison Prideaux. Free introductory sessions on offer: See more details
All articles

Our guest writer Cassie Brewer from the US returns with another informative beauty article with tips on how best to take care of our skin throughout the forever changing seasons... Read more.

We should all have a box of bicarbonate of soda in our cupboards. It is an eco-friendly product with so many uses. We feature 5 great tips for in the home... See more

Naomi Buff, super-food chef, health coach and consultant runs fun food workshops at the Munchkins Club in Monaco. See how Naomi engages with her enthusiastic audience... Read more

YOGAMONTECARLO... For the whole month of April, you can enjoy as many yoga classes as you would like at the Monte Carlo Bay Hotel in Monaco. See full details
The menopause.... also known as the 'change of life' is a phase that will happen to all women. How it affects, differs from woman to woman. Knowledge and information is invaluable and will help through this important phase. Embrace the change and be in control... Read more

Anette Shine, Fitness and Yoga expert demonstrates ways to help cure those who suffer from frozen shoulders. Part of Anette's Feel Good Now programme. See more
Do you fear change or do you embrace it? The truth is that most people fear change and there is a very good reason why... This month Judy Churchill talks about losing yourself to motherhood. Read more
Christelle Dreux is a French artist and visual storyteller. Each of her pieces is 'A reconstruction to touch with sight'. We have chosen to feature 3 paintings from Christelle's collection. See more

Research shows that March - any March - is rammed to the gunwals with 'special' days. There are the serious, awareness-raising days ( International Womens Day, Self-Harming Day), and the downright wacky... Read more
1393 articles (140 pages)