Art and Artists
Artists Unite in Cap d'Ail
Bringing artists together is the perfect way to unite a community. The little town of Cap d'Ail, just outside of Monaco, brought together the work of sixteen local enthusiastic artists to the Chateau des Terrasses for a ten day exhibition, which ends 16th November.
The exhibition features, paintings, sculptures, ceramics, mosaic and photography. The artists certainly attracted an enthusiastic crowd and to offer support local Mayor Xavier Beck (2nd left), seen below with Riviera Woman Fitness expert Anette Shine (left) and Monaco art galley owner, Daniel Boeri.

Two of the artists you will see exhibiting are Stéphanie Bellet...
and... Anna Vaglia Capra.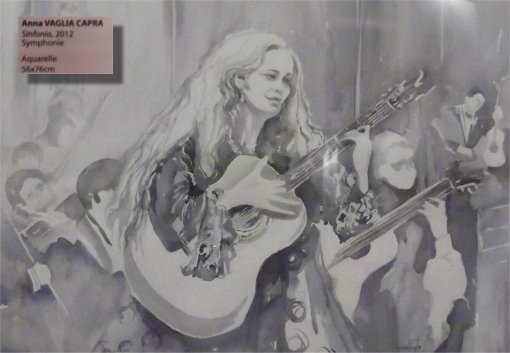 Share this article on Facebook