Fashion
A Chocolate Ensemble
Wear chocolate this season! As temperatures begin to cool and we move into a new season the chocolate hues will keep you feeling warm and flatter your skin tones after summer. We take a look at the chocolate fashion trends in our local stores and high street. The Riviera Woman unwraps her favourite pieces from this seasons selection box.

Left: Blouse by Michael Kors, Right: Jumper from Next
A tasty pair of chocolate boots can make a real statement to your outfit this winter and a bag big enough for to hold that secret stash of chocolate goodies....

Left: Boots by Russell & Bromley, Right: Handbag from Debenhams
If you aim for an 'all black' look this autumn/winter soften the ensemble with chocolate accessiories. We choose a great fun chocolate coloured hat and gloves.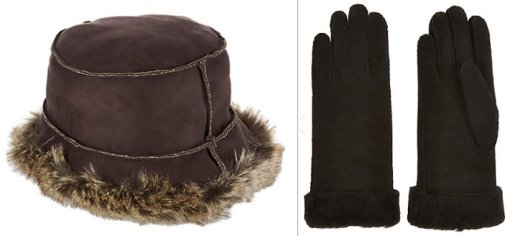 Left: Hat from Marks & Spencer, Right: Gloves also Marks & Spencer
Now this is a great way to wear chocolate! We love this stylish watch and to finish the look... a chocolate pearl necklace... good enough to eat!

Left: Watch by Pulsar, Right: Necklace from Mauidivers
***
Chocolate Shoes by www.chocopassion.it
Saturday, 1 November 2014 Section:
Fashion
Share this article on Facebook