Art and Artists
Artist Of The Month - Linda McCluskey
Linda McCluskey is the inspirational artist from Massachusetts, USA. She now lives in Paris and spends some of her time in the little picturesque principality of Seborga, Italy. Linda is energised by the smell of linseed oil and turpentine. She has her own unique style and is truly living the dream.
In 2005 Linda started working on a series of twisted perspective paintings which allowed her to create movement from brush stroke direction, colour, light and perspective. One of her series has been inspired by the Parisian skyline and her fascination for rooftops.
Linda paints as the mood takes her, enabling her to seize and capture the moment. What is absolutely evident, is that each piece Linda paints oozes passion and emotion from the heart and soul.
We love all of Linda's paintings but have chosen a few of our favourites.
www.facebook.com/Linda-McCluskey-Paintings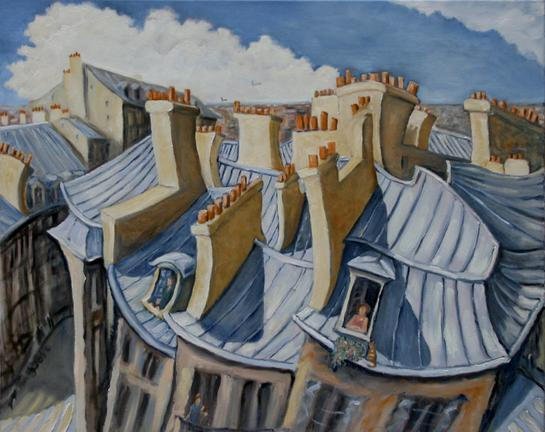 Rooftops at rue de Bretagne

An Afternoon in May

Seborga from the Blue Door

Best Show in Town
Share this article on Facebook