Fashion
Mihaela Shtoica - Passion for Fashion
Mihaela Shtoica was born in Suceava, Romania in a region called Bucovina, also known as the "Monastery Land" in Romania. This is the place were Mihaela grew up, embracing the love for animals & nature from her father and passion for beauty & design from her mother. Mihaela's desire to become a textile engineer was owing to her mother being a fabric designer.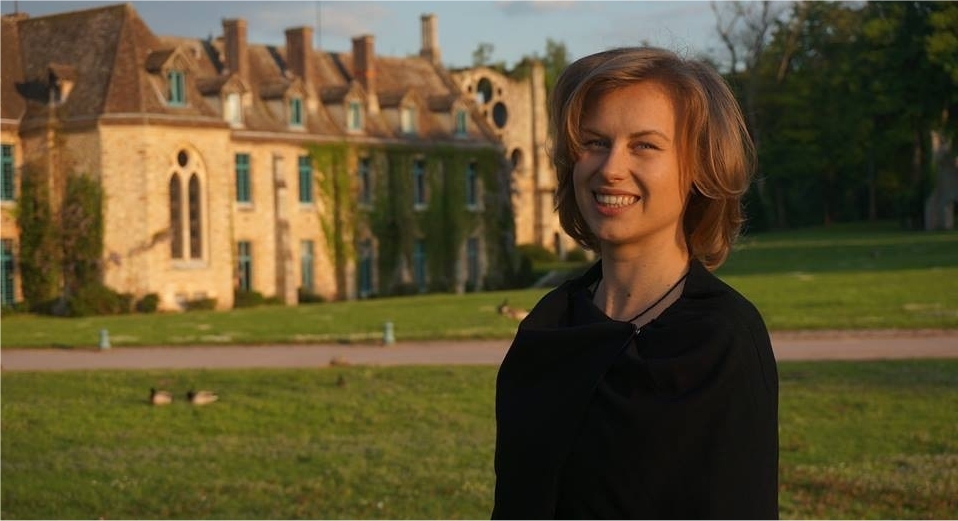 Mihaela achieved her Bachelor degree at the Technical University Gheorghe Asachi in Iasi (TUIASI), and then enjoyed an Erasmus experience in Reutlingen, Germany. She then furthed her studies to gain a Master's degree in Fashion Design at the G.Enescu Art University in Iasi, and it was here that Mihaela started to experiment more and moved into the life of a fashion designer.
"For me being a designer is not just a job, it's a way of life."
Following on from her studies Mihaela started her own fashion brand in Romania. Her style was a raw form of self expression, "Aiming towards the stars" says Mihaela, one of her mottos at the time. "I was doing fashion, painting walls, it was an intense learning period: technically, creatively and also from the business point of view. I didn't have a concept, nor a plan, just a strong desire to create things. A good starting point I would say...".
In 2011, Mihaela together with her partner decided to move to the South of France. They had visited the area in the past on holiday and wanted to follow their passion for a new adventure. The personal transformations in her life, also brought along a new direction to her style of work.
Mihaela took a responsible approach towards fashion and began to research a universal aesthetic, a neutral one that would allow a woman to express herself freely. It was at this time that she founded SHTOICA. Values such as minimalism, truth, compassion, being humble, inside beauty, started to play an important role and they still do. Getting rid of unneccessary details and making room for the very best and refined in us, this is what I see as Luxury.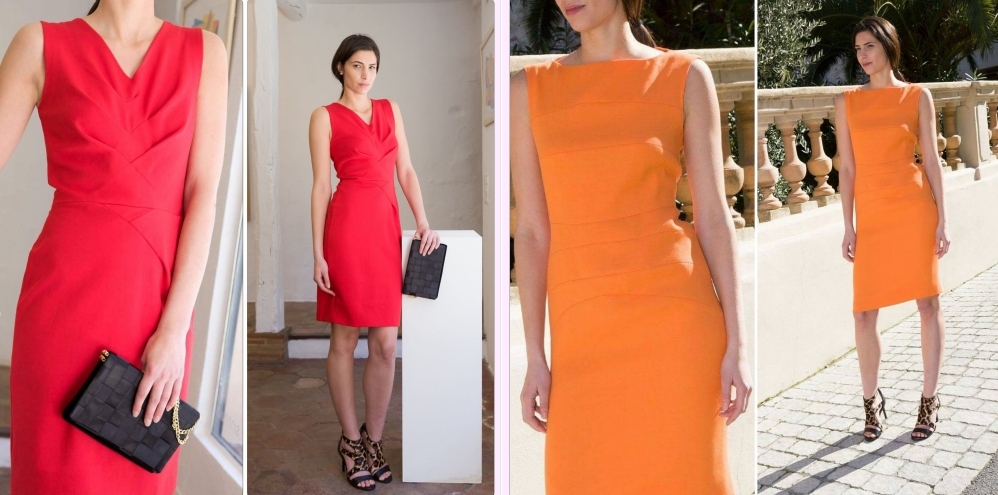 Mihaela's first SHTOICA collection was appreciated right away by local boutiques in the area, which was the perfect and encouraging way to start. An important turning point for the designer was in 2013 when she won the Sponsor Me Awards - a fashion competition for responsible brands, which was held in London, having created a colectin titled 'And the Journey Within'. This award gave Mihaela the wings and self confidence to open the SHTOICA atelier in Beausoleil, 7 rue Pasteur. Mihaela uses the workshop and showroom to create her designs and meet her clients.
"I love to be in the atelier and let the energy guide me towards an emotion, a state. And then I let my head find the way to physically produce the design and the garment that transmits that state."
At SHTOICA Mihaela creates a Ready-To-Wear line and a Couture one. Working with private clients to create unique bespoke pieces inspires and motivates her: "I love working one on one with women, discovering them and bringing their uniqueness to light!" Mihaela concludes.
We asked Mihaela a few questions...
1) From season to season can people build a collection of your pieces so they can mix and match?
Every season SHTOICA aims for timeless pieces, with this "neutral" aesthetic that I've mentioned and an elegant feeling. As we follow spiritual trends, the collections develop organically, without sudden turns that anihilate the previous state. Plus the fact that we encourage our clients to choose pieces that are adapted to their silhouette and color palette - we collaborate with stylists that do this type of analysis. I think we all have the premises to build a healthy wardrobe that passes the test of time.
2) What kind of clothes do you prefer to design?
Now I enjoy designing evening wear a lot and finding a twist for that. I think the era of head-to-toe beading and pretty embellishment is coming to an end. Women are more empowered, are phylosophical and need to express that also through their evening wear.
3) Do you prefer certain fabrics?
In general I favour natural fabrics that allow the skin to breathe. At SHTOICA we pre-wash the fabrics with an organic detergent before cutting them, so they're fresh and clean on the skin. Fibre wise, I don't have a favourite, I work with what comes around.
4) If travelling, what one piece of clothing would you say is key to have with you and you can wear with many outfits to create a different look?
When it comes to travelling, the Geometric Burst Detachable Dress is the key! We have created this detachable system that allows a dress to turn into separates as well and you can play with it from day wear, business wear, you can style it up to cocktail, you can mix and match, it takes much less space in the luggage, it's a great piece for travelling! It just makes life easier. I love this dress!
5) What is your vision for your business in the future?
This year we have expanded the team and there is still room for more, but partnerships can't be forced. Another plan is to introduce organic fabrics, I am now working on a capsule collection that will do just that; it has a cool concept that will bring more awareness about the production process. We plan of course to grow as well our visibility on the local market, with more pop up events along the Coastline, so stay tuned for our next encounter!"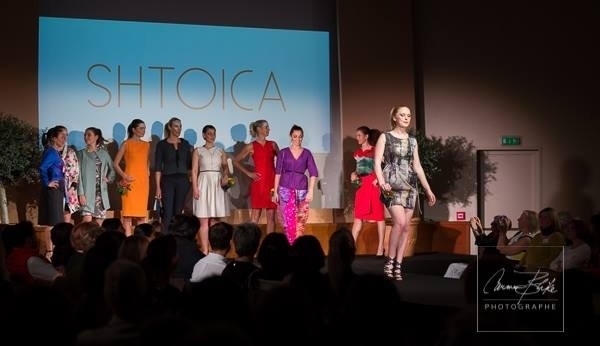 SHTOICA atelier- 7 Rue Pasteur, 06240 Beausoleil
RDV +33 (0)6 59 77 45 48
contact@shtoica.com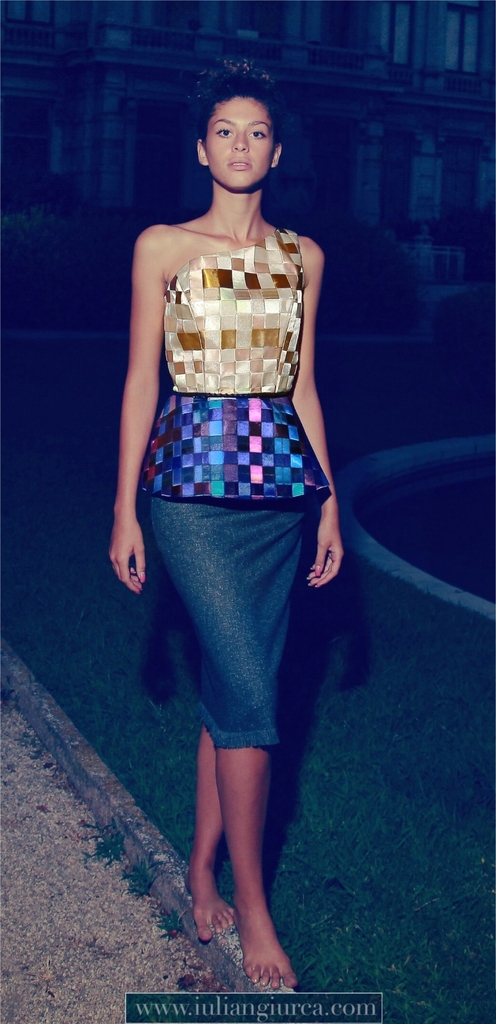 Mihaela would like to offer our readers a 15% discount code for their online shop
Code: TRW
http://shtoica.tictail.com
Wednesday, 1 June 2016 Section:
Fashion
Share this article on Facebook