Art and Artists
Featured Artist: Zsuzsanna Udverhelyi
Zsuzsanna Udverhelyi, born in Hungary is known in international art circles under the name Zsud. She paints portraits that reveal another level of intimacy and transparency. She studied art in Budapest and Vienna, and also in the French city of Nancy. Zsud has exhibited in the US, Hungary, Austria, Slovakia, Monaco, Italy, France and Qatar. Zsuzsanna Udverhelyi is a European contemporary artist who's paintings are collected worldwide. Her unique vision of blending fantasy, reality, characters, and creatures gives her artwork a unique energy that resonates with many.

In her own words Zsud says: "On busy workdays, I move around picking out strangers' faces, looking at them, trying to imagine their story. Sometimes, if I get inspired, I ask them to sit for me. This doesn't mean I paint their faces. I'm not interested in portraiture, I just want to capture their souls, their hearts."

"I'm not looking for extreme stories, I want to paint everyday life. I want my models to show their inner being, to express their hopes and fears. I like the awkward gait of young girls on their high heels. I love seeing people dance and work off some steam in an effort to avoid breaking down in tears. I want to capture the pride, vanity and joy, but also the fleeting, the elusive. I'm interested in people who take the time for happiness and for sadness. I want the viewer to remember times in his life when he experienced such feelings." she concludes.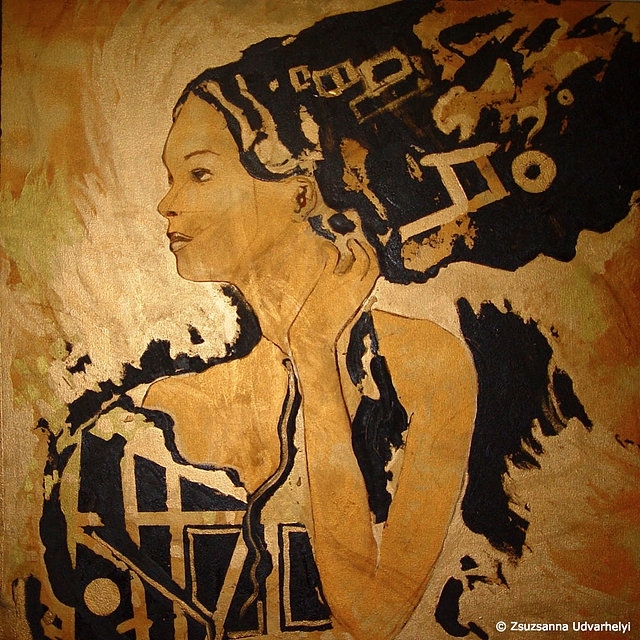 Danae
Size: 47.2 H x 47.2 W x 0.8 in
Painting: Mixed Media on Canvas.
This is one of Zsud's neo-secessionist, decorative but expressive paintings. It deals with a scene from Greek mythology, where Zeus appears as a swan and makes love to and impregnates Danae. The painting shows both the fulfilment of love and the ecstasy of conception as the golden dust falls on her, dark tones and the golden background being a natural way of expressing the salutary light and the divine.
--- ---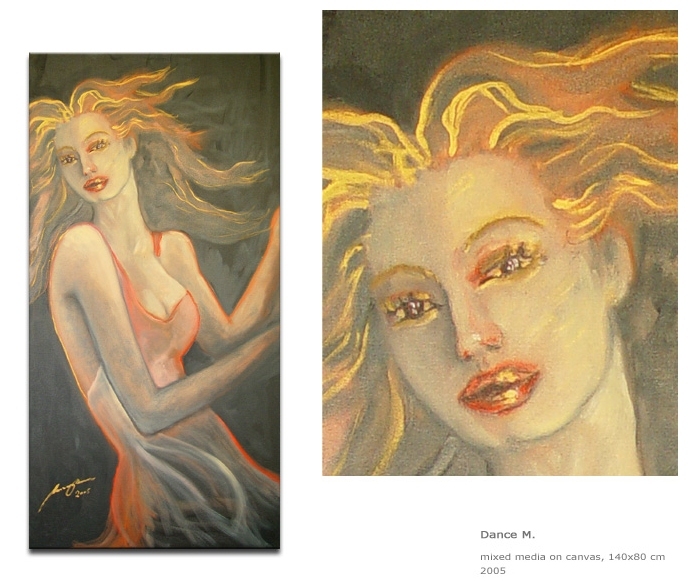 Zsud is working on her next exhibition on the French Riviera and here is a preview titled 'Framents'.
Art of ZSUD: Fragments from Eszter Csepeli on Vimeo.
Share this article on Facebook