Editor
A Zest for Life

What a glorious summer! What a wonderful life! Sometimes an unexpected situation brings you to a cross road in life where decisions have to be taken and changes have to be made. This can be the perfect opportunity to take stock and reflect on the things that matter and more so, the people in your life who matter the most!
So many of us chase a dream without considering the compromises that have to be made in order to live out the dream... Sometimes all you need to do is to adjust the balance and become the person you want to be... then go for it. Surround yourself with people who cheer you on and flick away those who aim to block and hurt you. If they have time to do that, then they most certainly have very little meaning in their own lives.
There are always opportunities to strive towards and ways to climb the ladder if the attitude is right. Having a zest for life is living with a feeling of enjoyment and enthusiasm with the belief that anything is possible... and it is!
"So when life gives you lemons, make orange juice
and make them wonder how you did it!"
Have a fabulous, wonderful and juicy August!

Anna Fill Interviews: Luxury Travel Diva - Marie Olin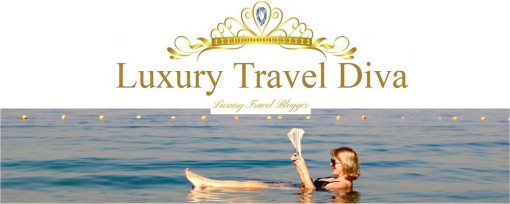 When it comes to luxury travel no-one does it better and in more style than Marie Olin... Marie gives us some great top travel tips. Read more
Alex Sutcliffe: Natural Summer Remedies

One of the joys of living on the Riviera is the long hot summers, when our terraces and balconies become additional rooms, and wonderful places for dining and relaxing. Less relaxing, however, are all the uninvited guests that also join us – mosquitoes, flies, wasps and ants... Alex Sutcliffe offers some natural summer solutions... Read more
Judy Churchill: Of Being the Child Whisperer

Whether children have extra tutoring or home schooling, much of the work involves coaching, which is really 'rehabilitation'. It can involve the undoing of old, bad or inappropriate habits and the learning of new, useful, good habits. It can involve learning how to learn and study... Judy Churchill explains her techniques for managing the situation. Read more
Melanie Gulliver: Orange and Almond Cake-Gluten & Dairy Free

This is a cake that is so light, moist, very delicious and perfect for a summer party. Melanie Gulliver's cake uses oranges and almonds and guarantees it to be a hit with everyone... Oh yum! Read more
Sarah's Vignettes: The Secrets of Villa Rosso by Linn B. Halton

Sarah Swan just loves to read books, books and more books. This time Sarah has chosen to feature: The Secrets of Villa Rosso by Linn B. Halton. Read more
Fashion: Let's get zest up!

This years inspirational fashion colour trend is lemon... So whether you choose a great yellow dress or a lemon accessory make it bold and enjoy getting zest for any occasion! See more
Cocktail: Feeling the heat? Chill with a Monaco Spritz

The heat is on and the perfect way to chill is with a glass of Monaco's very own L'Orangerie... Read more
Beauty: The Wonder Pot: Wild Rose Beauty Balm
The Wild Rose Beauty Balm is a pot of miracles... This is a super multipurpose product that every Riviera Woman should have... Read more
Feature: 5 Great New Reads by Female Authors

Down tools and get wrapped up in a great new read. Lisa Hawthorne selects 5 books written by female authors... Enjoy! Read more
Feature: Confidence gap between men and women is a myth...

Laura Guillén, Professor of Organisational Behaviour at ESMT Berlin, states that women viewed as self-confident aren't more likely to get ahead. For women, gaining influence at work is more closely tied to their warmth and caring than the appearance of self-confidence. Read more
Monaco: Celina Lafuente de Lavotha

Our Monaco reporter, Celina Lafuente de Lavotha keeps us updated with the news from the Principality - from culture to entertainment. See: Urban Painting Around the World in Monaco and Princess Stephanie's Fight Aids Monaco.
Horoscopes

You can now read your Horoscope every day. So Read Yours Today
***
We share all our features and articles on our Facebook Pages - feel free to add your comments. If you haven't already done so... please 'Like' The Riviera Woman, because we really like you.
Talk to us because we'll talk about you. It's what women do...
and then you'll talk about us.
***

We continue to add busy people to our Busy Pages. It is an easy way for any small business or individuals to advertise what it is that you do and reach a new audience. Our promise is that we will be extremely busy by making sure that you exist and we will do everything we can so you and your business will be busy, busy, busy! Also join our new Facebook Group: Busy People Network!
***

Anette Shine is Sunshine Yoga and Sunshine Zumba. Anette can and will help you achieve a great healthy mind and body.
***
I look forward to hearing from you with all your news, views and updates.
Anna Fill
+39 339 724 8538
www.therivierawoman.com
anna@therivierawoman.com