Books and Films
Sarah's Vignettes: How to Walk Away by Katherine Center
Introducing Sarah Swan who has a passion for reading books, books and more books, and enjoys a healthy bit of rambling about life too!
Sarah has been reading books from a very early age and before she could read, she was always flicking through picture books. Sarah is convinced that she was born with a book in her hand!
Sarah reads a wide range of genres and is willing to try most genres once, but she does keep going back to both contemporary and historical fiction more than anything else. She also loves taking her own photographs and sharing them with friends and family.
Books are a big part of Sarah's life and as well as running her own blog so she can share her love for books, Sarah will be sharing her top reads on The Riviera Woman.
"If you would like to use any of my photographs, you can contact me and also if there is a book you would like me to read and review, let's talk."
www.sarahsvignettes.wordpress.com
~~~~~
Book Review: How to Walk Away by Katherine Center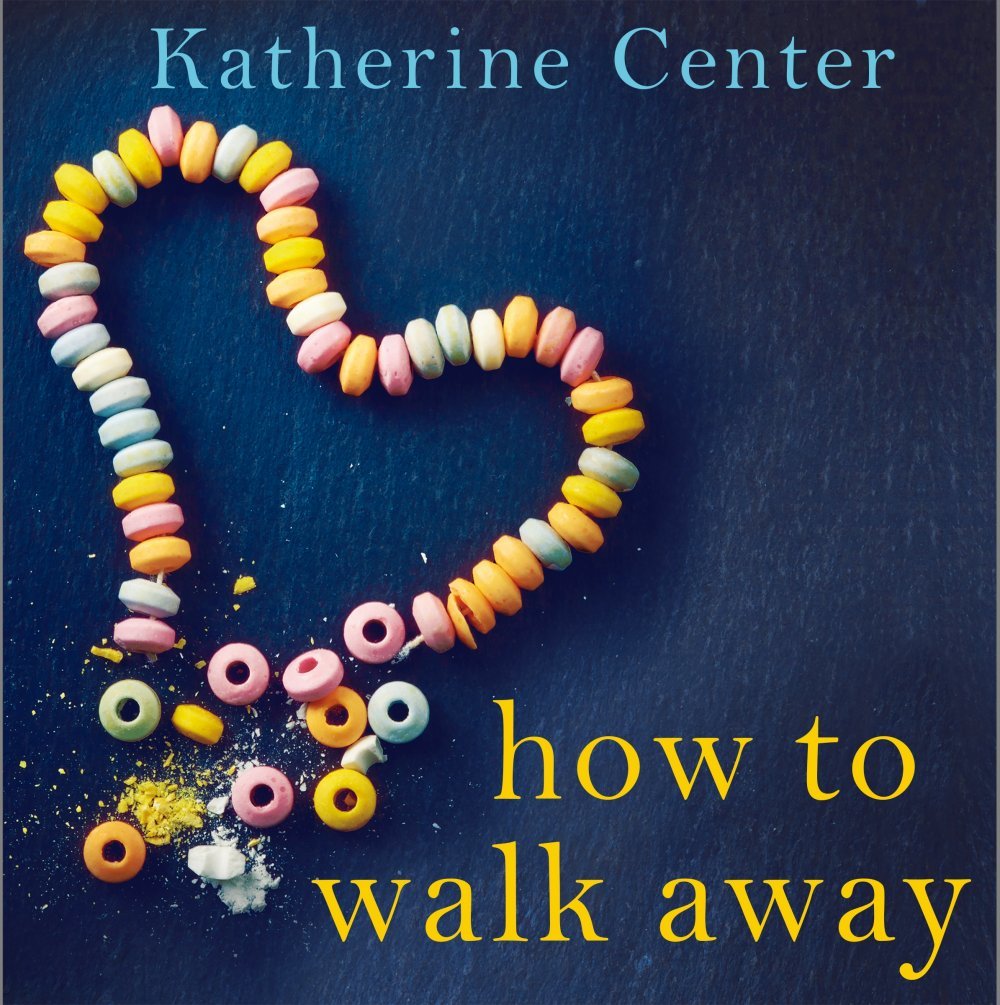 I am delighted to share with you my review of How to Walk Away by Katherine Center.
Thank you to Ellis Keene at Pan Macmillan for sending me a copy of the book in return for an honest review.
Before I share my thoughts with you, here is what How to Walk Away is about.
~ Publisher's Description ~
Maggie Jacobsen is just about to step into the bright future she's worked so hard and so long for: her dream job, a fiancé she adores and the promise of a perfect life just around the corner. But on what should have been the happiest day of her life, everything she worked for is taken away in a single catastrophic moment.
In hospital Maggie is forced to confront the unthinkable. First there is her fiancé, Charlie, wallowing in self-pity while demanding forgiveness. Then there's her sister Kit, who shows up after pulling a three-year vanishing act. Finally there's Iain, her physical therapist, the one the nurses said was too tough for her. Iain, who won't let her give in to her despair, who makes her cry, but also manages to make her laugh . . .
Maggie's new life is nothing like she expected. But could it be more than she had ever dared hope for?
How to Walk Away by Katherine Center is an uplifting story of learning to live – and love – again.
~ My thoughts ~
Wow!! What a book!! How to Walk Away is one of the best books I have read this year and it absolutely blew me away. I don't think there is anything I can say in this review that will do it the justice it deserves but I will do my best.
Firstly, I must mention how simple yet powerful the cover is. It really does sum up how fragile life is and how it can be turned upside down in an instant. As the blurb says, Maggie has it all: a dream job, a great fiancé, the promise of the perfect future ahead. One moment completely changes the course of Maggie's life and How to Walk Away is the story of the aftermath of this incident and how it affects Maggie, her family and her fiancé.
When starting a new book, I give it 50 pages to draw me in and make me want to keep reading. Well, How to Walk Away captivated me from the first page and I arrived so quickly at page 50 because I did not want to put it down. I could have easily read it in one sitting. Katherine Center has a style of writing which made me feel so comfortable and at ease that I was right there in the story, accompanying Maggie on her journey.
In her novel, Katherine Center explores numerous emotions including love, sadness, grief, resilience, resentment, learning to be someone new, seeing the world and those around you differently. She does this in such a way that we, as readers, do not have time to linger in the feeling of the emotion before moving onto the next one, mirroring how Maggie is feeling them.
How to Walk Away is a wonderful, life-affirming book. I finished it with a heart full of joy and hope and the biggest smile on my face.
This quote from Nina George, author of The Little Paris Bookshop, on the back cover sums it up perfectly: 'If you read just one book this year, read How to Walk Away'.
~ Where to find How to Walk Away ~
How to Walk Away was published in the UK by Pan Macmillan on 9th August 2018 and is available at the following links:
~ About Katherine Center ~
New York Times best-selling writer Katherine Center writes bittersweet comic novels about how we get back up after life has knocked us down. She writes about hope, and love, and how we hold onto life's joys, even in the midst of all its hardship. Katherine is the author of six novels, with more on the way. Her fourth novel, The Lost Husband, was recently optioned for a movie.
Find out more at http://katherinecenter.com/, follow Katherine on Twitter @katherinecenter and visit her Facebook page @katherinecenterfans
Share this article on Facebook