Advertorials
Advertorial: Sunshine Zumba Monaco
Zumba is a group fitness-dance class that incorporates Latin and international music with simple dance movements for any fitness level.
Zumba is "Exercise in Disguise"
Anette Shine – locally called "Sunshine" – is a certified Zumba Instructor and certified by ACE (American Council on Exercise, USA).
Former professional dancer, singer performer & choreographer in the Casino of Monte-Carlo.
Anette is also the founder & director of "Sunshine Yoga" since 2003, which is currently based at the Monte-Carlo Bay Hotel & Resort in Monaco.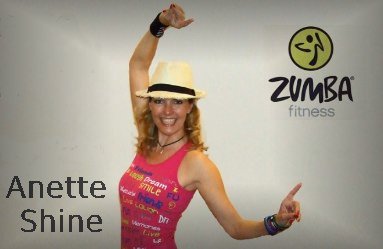 "Everyone Can Shine"
Venue
Mon
Tues
Wed
Thurs
Fri
Sat
Sun
Salle de la Mer- Cap

d'Ail

19.15 to 20.15
18.30 to 19.30
Monte-Carlo Bay- Monaco
Summer
Only
NI-Box- Monaco
20.00 to 21.00
19.00 to 20.00
FUN FOR ALL!
* "ATTENTION: NO ZUMBA @ THE MONTE-CARLO BAY IN MARCH & APRIL!
WE LOOK FORWARD TO ZUMBA WITH YOU ALL OUTSIDE AGAIN STARTING AS FROM THURSDAY MAY 10th - It's going to be MAGICAL ! (like last year)"
A Zumba demonstration with Anette Shine filmed at Monte Carlo Bay

For more details contact

Anette

Shine
+33 (0)6 64 91 96 42
Having a party or hen night? Let's do the

Zumba

!