Advertorials
Acanthus Landscape & Design
All gardening is landscape painting.
William Kent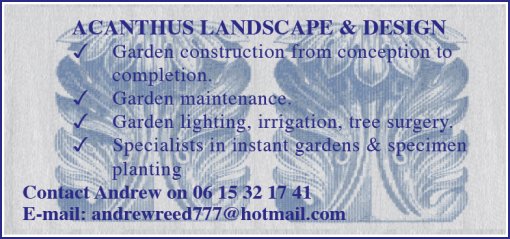 No job is too big or too small!
We can advise and recommend what is best for your garden or terrace.
France, Monaco and Italy.
Contact: Andrew Reed - +33 (0)6 15 32 17 41

For flowers and plants delivered to your yacht or villa, see Direct Plants for detials.