Art and Artists
Artist Of The Month - Marion Hedger
Artist Marion Hedger loves colour and her art reflects this. She paints in many mediums, but recently mainly in oils. Many of her paintings are palette knife paintings as she loves the impasto texture achieved when using a knife. Marion paints landscapes and florals with the occasional abstract and still life thrown in.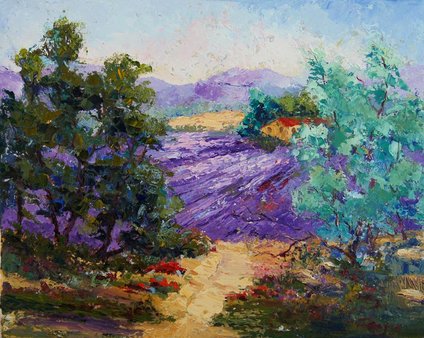 Looking through to the lavender
The artist divides her time between Nottingham, where she was born in the UK and France painting the landscape of Provence, especially in the lavender season and when the poppy meadows are in full bloom.
Share this article on Facebook