Anna Fill Interviews
Melissa Roen - The Indie Publisher Experience
Melissa Roen is author of 2 books; 'Last Call of Caviar' and 'Maya Rising'. The Riviera Woman wanted to know more about her journey as a writer and as an Indie Publisher. We started by asking Melissa what motivated her to start writing...
Melissa told us how she grew up surrounded by books and has been a voracious reader from a young age. Her parents were avid readers and had interesting and eclectic tastes in reading matter. The book shelves in the family home were overflowing with tomes on every subject. Books and magazines were stacked on tables, stashed away in every nook and cranny. None were ever thrown away.
Fortunately for Melissa, her parents were open-minded and didn't censor what she was allowed to read. She learned to read quite young and by the time she was 9 years old she'd left children's books behind and moved on to much more intriguing adult content.
"If I overheard my parents discussing a new book, preferably on a subject that was considered inappropriate for my tender years, I couldn't wait to get my hands on it. Once everyone in the house was asleep, I'd steal into my parents' bedroom, surreptitiously slip the book off their nightstand, then scurry back to my room to read my prize under the covers, by flashlight, till dawn." recalls Melissa
For Melissa, fiction novels have always been her favorites. Her first love was science fiction; captured by the flights of imagination and intricate world-building that is involved in the crafting of sci-fi storylines. However, Melissa enjoys and reads all genres of fiction and non-fiction.
Writing has become a way of life to Melissa who is able to organize her thoughts, explore her feelings and find solutions to certain dilemmas and situations she had faced. Melissa spent countless hours engrossed in all these different, imaginary worlds, it became a natural progression to want to become a storyteller, too.
What motivated you to finally get serious about writing a novel?
Melissa explains how blessed she felt to have 3 Golden Retrievers over the course of nineteen years. "My two girls, Daisy and Heidi lived to a very ripe old age: sixteen years, eight months for Daisy; fifteen and a half years for Heidi. Heidi's son, Max, developed epilepsy when he was eleven years old and died two years later." she tells us.
In 2006, Melissa found herself with 3 ailing dogs and needed to be home to take care of them. Never being someone who drifts aimlessly through their days, Melissa thrives on self-discipline and a structure with clear goals in her life. Since she had a lot of time on her hands and remembered how she enjoyed the creative writing courses she took in high school, Melissa enrolled in an online fiction writing course at the Open University in London. While an online university level writing class was an interesting start, she subsequently participated in various writers' workshops.
Many people think writing a book should be easy as we all learned the basics of grammar, punctuation, syntax etc. during our formative school years. With the advent of the internet, and mobile devices, written communication by email and text appears to be the preferred mode of communication in business, and in our social interactions. Every day, we use the written word in one form or another, so in essence, each of us are already "Writers."
Melissa believes that the soul of the reader is in the writer's control. She describes how prose is the only art form that uses the interplay of imagination and language to lure readers into the world of a story to hold them captive, only to be released into the daylight of reality once the writer has told his (or her) tale.
"However, to write a novel well, one needs to master a solid foundation such as: character development, narrative point of view, dialogue, pace, description, scene development, plot structure and story arc." Melissa states.
Between 2006-2011, Melissa set herself the task of learning the writer's craft by participating in dozens of workshops with Gotham Writer's Workshop, based in New York. Their curriculum covered most genres of fiction, non-fiction, memoirs, screenwriting, playwriting, poetry, essays, articles and business writing, blogging, social media—the list being extensive. For anyone wanting to take this path, you can find further information and a list of all online workshops offered at Gotham Writers.

www.writingclasses.com
Melissa's first class with Gotham Writers was a 10-week workshop on Humor writing. She engaged with a dozen other writers in her group, who had different levels of writing experience and came from locations all over the United States, England, Mexico and Norway. These courses are an investment and each 10-week workshop cost Melissa $460 and is limited to 15 writers. Melissa explains how the workshop is moderated by one of their instructors, who are published authors, hold master's degrees in writing or literature, and are extremely knowledgeable of their craft.
Melissa continues to explain how one of the most beneficial aspects of a writer's workshops is the opportunity to interact with other aspiring writers. During the course, each writer has the opportunity, on two occasion, to present a piece of work to the whole group for each participants' critique. "The first time showing your work to a group of writers can be nerve-wracking. However, once you lose your virginity—so to speak—learning to accept constructive critique can be one of the most powerful and insightful tools to help you grow and improve as a writer." admits Melissa.
---
For anyone considering publishing a book, there are so many aspects to consider. We put further key questions to Melissa Roen who has successfully produced not only 2 novels but in 2 languages, English and then translated into French. Melissa has kindly given us useful information about publishing and how it feels when everything comes to fruition...
How do you decide a storyline?
Each author has their own method to write a novel. Some authors use an outline of major plot points. Still, other writing guides advise to have the beginning and the end of a novel already firmly in mind so the actual writing process becomes filling in the scenes from point A to Z. In the end, I believe that there is no one formula for writing a book.
My process is much more organic in that my stories grow from the seed of an idea and unfold during the months of writing the first draft. For me, writing a novel is like creating a garden. The first draft is a riotous mass of vegetation with shoots and blooms going off in every direction. At this point in time, I let my imagination flow and try to get everything down on paper. Once I finish the first draft, I will go into slash and burn mode during the editing phase to bring structure and coherency to my narration. I want my stories to be lean and mean. Fast paced with forward momentum. So in each of my next drafts, I ruthlessly cut excessive verbiage, over blown description and anything that distract from my storyline.
Of course, I save my cuttings in another file—one never knows—these discarded phrases may bloom in my next "garden."
I don't necessarily start a manuscript at the first sentence of the first chapter. In fact, Chapter 7: Fly Me to the Moon was the first chapter I wrote in Maya Rising (Last Call for Caviar, vol.2.) I had this powerful image of the heroine, Maya Jade, standing at the edge of a cliff, shattered mountains at her feet. She's trapped and separated from her companions by a wilderness of landslides and blocked roads. The only way to escape and be reunited with her loved ones is to take to the skies…
Once I wrote this chapter, I had a road map in place and was able to visualize how to go back and bridge the narrative from the last chapter of Last Call for Caviar to the beginning chapter of its sequel, Maya Rising.
How do you develop characters?
Some authors create summaries of each characters' preferences and personality traits that detail everything from their religious and political philosophy to their individual quirks or favorite poison. This is good advice in theory, but a well-developed character needs to be spontaneous and capable of surprising and eliciting some kind of emotional response—whether positive or negative--from the reader.
I like to write from a first person point of view for the intimacy that it creates between the narrator and the reader. The fact that the story is being told from the perspective of an "unreliable narrator" can create a sense of unease, which is a useful device to create suspense and move the plot along. We're never sure if what the narrator is recounting is the "whole" truth, or is the story being massaged from the character's shifting point of point of view for some, yet, undisclosed motivation? This subtle uncertainty can make us want to read on to find out what happens next.
It doesn't matter in the beginning of a story if the protagonist is likeable, but for the reader to invest in the character over the arc of the story, a character needs to grow and come to some kind of a resolution. A writer develops strong and well-rounded characters, not by adhering to a rigid list of character traits, but by interactions with other characters, situations and challenges that the protagonist, or other characters encounter during the narration.
As an author, you may have everything planned in advance: know how each character is going to react in any given situation. However, the best laid plans can go awry-- characters do take on a life of their own. Half way into writing Maya Rising, my heroine, Maya Jade and her lover, Abdul hijacked the storyline. It wasn't planned. I was just as surprised as any reader, but as the words flowed onto the pages, their interactions with each other became so intense and authentic, it added a new and deeper dimension to the story.
What were the obstacles you had to overcome as an Indie Publisher?
I think the biggest obstacle may well be the outdated perception that a novel (or any book) published outside of the traditional publishing model isn't done with the same rigor and professionalism as one shepherded through a mainstream publisher. Indie films and music no longer hold a second-rate stigma in comparison to films or albums released from a major studio or record label. Some of the most vibrant, avant garde, intellectually and creatively stimulating--besides being commercially successful--films and music have been produced outside the traditional system.
While the book industry may be lagging behind film and music in regards to this perception, cultural phenomena like James Redfield's The Celestine Prophecy, E.L. James's runaway bestseller, 50 Shades of Grey and Lisa Genova's Still Alice, which received an Academy Award Oscar prove that times are changing.
Your recommendations for others wanting to publish a book.
There are a number of platforms to help authors design and publish print on demand and e-books. This information can be found by doing a Google search. I work through Createspace Independent Platform, which is subsidiary of Amazon to produce my print book, and also to convert my novel to e-book format for Amazon's Kindle reading device.

www.createspace.com
I chose Createspace over their competitors, because it's considered the gold standard for the quality of the print books they produce, and the ease of distributing through Amazon, which is the largest book selling outlet in the world. Please note, there is no restriction on where you can sell your book. The author owns the copyright to their intellectual content, and can sell their work on any other distribution platform, worldwide, at their own discretion. I sell my e-books through Barnes and Nobles, Fnac, Kobo, and will soon have e-book editions in Apple's ITunes store.
All one needs to do is make an appointment for a telephone consultation with one of their publishing representatives. They will walk you through the process and have publishing options for every budget: from DIY (which is free), where you upload your book cover art and a ready-to-print interior file of your manuscript. Or the more expensive, custom option where they design the book's cover and interior layout in collaboration with the author.
Besides book design and interior layout, they can also provide editorial and marketing services. You can find out more information at www.createspace.com.
Have you ever suffered from writer's block and how do you overcome this?
For many years I have been jotting down ideas, descriptions, snatches of phrases, dialogue and a multitude of information that can inspire me when I'm working on a story. Inspiration can strike at the oddest moments and evaporate as quickly. I have learned not to trust it to memory and keep my notebook close to hand. I do a great deal of research while writing. If I come across an item of interest, even if I won't use it in this particular book, I always take notes for future reference.
I'm blessed with an overabundance of imagination and can visualize my stories unfolding. It's almost cinematic in that I see the events taking places like in a film. I have no idea how it actually works, but often times my subconscious is working away at finding solutions to a storyline and what needs to be the next step in the narration. I have learned to trust in this subconscious process.
When writer's burn out strikes, it may be advisable to take a day or two off—take a walk or go to the gym, socialize with friends or tend to the chores you've let pile up. During this time away for your manuscript, your subconscious is working on a solution, and once you return to work your mind is fresh. However, the only way to overcome writer's block is to keep writing. At some point, by working through the process, you find yourself back in the flow.
What do you need to budget for as an independent publisher?
The best advice I can give anyone considering independently publishing a book is to collaborate with the best people your budget will allow. The process of shepherding a completed manuscript to publication can be broken down into two parts: editing and proofing the manuscript; book design and layout for a print or e-book.
The feeling of finishing a 100,000 plus word, first draft is one of immense satisfaction. However, this is only the first hurtle as what you have, in actuality, is a "rough" draft of your manuscript. Believe me, no matter how much sweat and tears, or insight and imagination you've invested in your labor of love, it's nowhere near ready for public consumption.
Now begins the editing phase, which will bring coherence and structure to your manuscript. I can't emphasize how important it will be to your final product to work with the best editor your budget can bear.
My content editor, Frederick L. Greene holds a PhD Literature from the University of California Santa Barbara and is a visiting professor at the prestigious UCLA Film School. Fred's input and expertise doesn't come cheap, so I want my manuscript to be in the best shape possible before he lays eyes on it. I do two complete, line by line, edits of my manuscript to correct punctuation, grammar, typos and mistakes in sentence structure and syntax, before sending him a working draft.
He charges $50 an hour and usually needs 50 hours for complete edit of a 100,000-word manuscript. He sends me back chapters (as he edits them) with his comments and observations on how to improve my story. Our goal is to tighten the prose, achieve clarity and narrative flow. This may address anything from changes in chapter and scene sequence, character and plot development, syntax and diction, underlying themes and story arc. Fred's job is to pinpoints any weakness in the manuscript that can be improved.
He also suggests area that need to be cut, which initially can be difficult for a novice writer to accept. I know from my own writing experience that we (writers) have a tendency to fall in love with our own words. There's a famous quote of author advice --to write a good novel--that has been attributed to many authors from Hemingway to Stephen King, "Kill your darlings. Kill them all…"
Writers construct these gorgeous, lyrical and, often times, rambling sentences and paragraphs that can actually distract and detract from our story. It can be the one piece of writing of which we're especially proud, or even our very favorite sentence in the whole damn manuscript that is actually slowing down, or doesn't belong in the storyline. A good editor can gently hold your hand while you cut your "darlings'" throats.
Price: 100,000-word content edit approximately $2500. I do two edits: $5000
Once I finish with the content edit and my rewrites, the next stage is for the manuscript to be proofed for last typos, spelling and grammatical errors that may have slipped past Fred or me. Price: approximately $500--$800.
But even after a professional proof reader has gone through the manuscript and made their corrections, I reproof my manuscript before publication—line by line—to make sure there aren't any errors or typos that slipped through the proof reader's net.
The goal of any author should be to produce their finest work. The formula to do that is to edit, rewrite and proof until your eyes are crossing, the neural wiring in your brain is short-circuiting and wisp of smoke are coming out of your nostrils and ears. Then edit, rewrite and proof some more…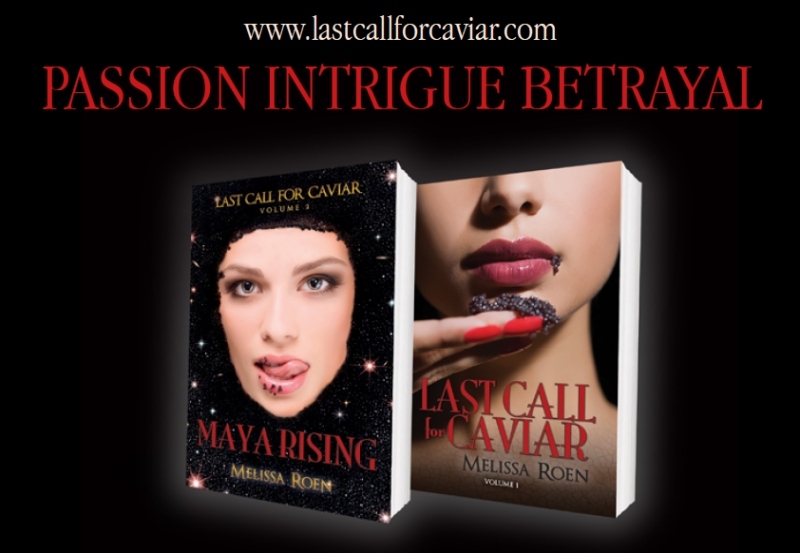 Book cover design and interior layout:
For a book cover you can engage a book designer to create a custom cover. Createspace has an option available that includes designing a custom front cover and back cover with a descriptive book blurb for $349. They can handle the process for you from start to finish. Or can design a cover using any artwork and text that you furnish.
I sourced my own artwork for my books and needed to pay the copyright fee for use of the image. This copyright fee can run anywhere from $500 --$1000 for commercial use in print or digital up to 500,000 copies.
For the design of an interior layout of a book, Createspace can create a custom design for $399. The layout design would include copyright page, preface or prologue, table of contents, chapters, font, headers, author's headshot and biography. Or can include charts, maps, colored photos—anything an author may request.
You will need to have your book designer create a separate file of the interior design and layout of your manuscript for an e-book format. Different reading devices use different e-book formats. For example, Amazon's Kindle reader uses a Moby e-book format. Fnac's Kobo reader, Barnes and Noble's Nook, Apple's IPad use the EPub e-book format.
The costs to convert to these different e-book formats are as follows:
Kindle format: $79
EPub format for Nook, Kobo, IPad: $120
Describe the feeling once the book has been completed.
Each of my novels, from start to finish, represent approximately ten months of my life. Ten months where writing a particular novel is my sole focus. I usually start my day working on email correspondence with various collaborators, or take care of daily chores and errands until noon. I try to take a dance class, swim or do some form of exercise for an hour. I'm back home by 2 pm for lunch, then work steadily until 8 or 9 pm. Then it's a snack, bath and watch a movie, to disconnect my brain from writing, before bed. I get up the next day and repeat. I work six, often seven days, a week when I'm writing my first draft. The first draft takes four to five months to write.
This creative process is an exciting, joyful time for me. Some may call it a passion, or even an obsession, all I know is that creating an imaginary world filled with my characters is an immensely fun and fulfilling process. Put simply, I love writing and feel in balance with myself, and my world, when I'm doing it.
The editing and proofing process, which takes enormous concentration and attention to detail, brings a different kind of satisfaction as a polished version of your story emerges from your first rough draft. Even the book designing aspect, creating a website to showcase your novels and setting up distribution platforms to sell your books are interesting learning experiences.
But, the day you hold the first copy of your finished book in your hand, only you know how much of yourself—heart and mind—you've put into this work. There's a part of every authors' soul in each and every one of their books. Now you're sending your baby out into this world, unprotected. Some people will praise it, others revile it. Unfortunately, most people will be indifferent…But you open your hand, press publish and let your baby fly.
At this moment you're excited, you're apprehensive, you're proud of yourself for accomplishing the feat of writing a book. You've left your mark. You've created something that maybe, generations hence, people will still be reading. You can't wait for everyone to read it. You know it's not ready. You need to do one last edit. OMG, everyone is going to hate it… So many feelings, all mixed up in a heady, wonderful, scary brew.
No one writes a book to get rich. Although, I am as ambitious as the next author, and dream that one day millions of people, around the world, will read my words. That day might never come for me, but I'll keep writing. I'm a storyteller now. It's under my skin. It's in my blood. I guess it's kind of like a drug. I'm hooked. And I can't wait to get back to work and write my next novel…

Click image to Watch Trailer or use this link: www.lastcallforcaviar.com
Visit website: www.lastcallforcaviar.com
Visit Facebook: www.facebook.com/Last-Call-for-Caviar
Media Kit: www.lastcallforcaviar.com/assets/media-kit-en.pdf
Share this article on Facebook