General Articles
Protecting your Pet this Summer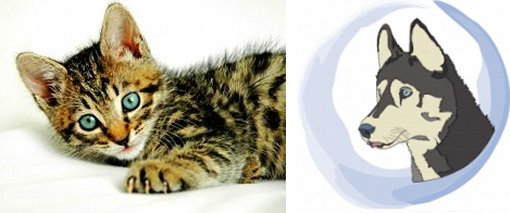 Introduction
Although this lovely summer weather is wonderful and we are all having a fantastic time enjoying all the delights that the summer season brings, it is important to think about your pet.
Protection for Your Dog
Unfortunately the summer brings with it many mosquitoes and your dog needs to be protected against mosquitoes and the disease they can promote in dogs called LEISHMANIOSE. There are two effective products available, one called ADVANTIX and the other the SCALIBOR COLLAR.
Some vets advise the use of both the SCALIBOR COLLAR and ADVANTIX for dogs in the summer but please do talk to your veterinary professional for specific advice regarding your dog. Note: Never apply the SCALIBOR COLAR and ADVANTIX on the same day.
If you use the SCALIBOR COLLAR and ADVANTIX together, you can apply the ADVANTIX every four weeks, if you are just using ADVANTIX and not the collar then every three weeks.
In the winter months you can change the ADVANTIX for a product called FRONTLINE but you can also equally continue with the ADVANTIX all year around, again seek the advice of your veterinary professional for further information. Another product called ADVOCATE is also available that could be used in the winter months.
Please note not to use either the SCALIBOR COLLAR or ADVANTIX on your cat as these products contain an ingredient called PERMETHRIN THAT IS EXTREMELY DANGEROUS FOR CATS, INSTEAD USE YOUR USUAL TICK PROTECTION PRODUCT, E.G FRONTLINE OR ADVOCATE
Advantix/Advocate: www.animalhealth.bayer.com
Scalibor: www.scalibor.com
Leishmaniose Vaccine for Dogs
There is a LEISHMANIOSE vaccine now available but you still have to use ADVANTIX or a SCALIBOR COLLAR during the summer months also as the vaccine is considered only 90 percent effective.
If you opt for the vaccine a blood test is taken and takes moments to check if dog has any presence of LEISHMANIOSE first, then if the test is negative the vaccine can be given, then three weeks later it is given again and again three weeks after that. The vaccine then needs renewing once per year but it is always given separately to your dog's usual booster vaccine.
Please be sure to protect your dog this summer season and consult your vet about an effective product for your best canine friend!
Protection for Your Cat
In the summer months you can use a product called ADVOCATE for your cat. It provides more comprehensive protection for your cat during this time but equally you can continue to use FRONTLINE.
Please note: Do not use either the SCALIBOR COLLAR or ADVANTIX on your cat as these products contain an ingredient called PERMETHRIN THAT IS EXTREMELY DANGEROUS FOR CATS, INSTEAD USE YOUR USUAL TICK PROTECTION PRODUCT, E.G FRONTLINE OR ADVOCATE.
Please be sure to protect your cat this summer season and consult your vet about an effective product for your best feline friend!
Heartworm Treatment in the Summer Months:
Certain areas are well known for posing a danger to your dog in terms of the disease heartworm. It is thought that heartworm doesn't exist in France but certainly in some parts of Italy (particularly the Northern areas) are known to pose a danger in terms of heartworm so it is a good idea to seek the advice of your vet if you are travelling to these areas in the summer.
Heartworm larvae are carried by mosquitoes and if your dog is bitten by a mosquito carrying these larvae it could pose a danger to your dog. If you have already protected your dog against LEISHMANIOSE with the vaccine and ADVANTIX treatment you are already on your way to providing some protection for your dog against heartworm, however you can protect your dog against heartworm by providing them with a special worming tablet, products include CARDOMEC (typically used in Italy), INTERCEPTOR (a well known product in the US) and VIRBAC also produce a heartworm treatment.
Your dog first will first need to have a blood test to check they don't have heartworm and if this is negative your vet can prescribe a heartworm treatment or advise you on the right product to purchase. Note that heartworm treatments are not always available in France but you may be able to purchase these online (please consult your vet for specific advise regarding this). If you are planning to travel to an area where you need to provide protection do allow yourself enough time to make sure your dog is protected, you may need to provide a worming treatment in good time before you depart on your trip.
This worming treatment can be used in conjunction with your SCALIBOR COLLAR and ADVANTIX and needs to be provided each month.
Each month you provide the tablet, it provides protection for the month before. The months you need to provide treatment are between March and October inclusive. Please note if you travel to Italy in October there is no risk but if you live in Italy in an area that could pose a risk be sure to provide treatment during October to cover September.
Please note the dosage you need depends on the weight of your dog so be sure to weigh your pet to acquire the correct dosage as you do with your dog's regular worming treatment schedule.
There are many different opinions as to whether if you live in Liguria you need to provide heartworm protection to your dog but the overall consensus I found when researching this was you should provide heartworm protection to your dog if you live in this area.
Please note seek the advice of your pet's veterinary professional in order to acquire specific advice regarding your pet. You can ask your vet's advice also in terms of your length of stay in the area you are visiting and their recommended advice, the general consensus of opinion is if you are visiting just for a short time it is not necessary to provide this protection. Of course if you are just visiting for a day this is not a problem but again do consult your vet.
ADVOCATE can also be provided to your cat and is available for your dog but if you are using other leishmaniose treatments it is better to use the heartworm tablet.
Lungworm: Please note ADVOCATE also protects against lungworm parasites which are carried by snails and slugs, which can be accidentally ingested by your pet when eating grass or drinking water from puddles etc.
During the winter months you can use the regular DRONTAL WORMER.
General Advice during the Summer Months
Be aware of the heat with all your pets at home, if it is too hot for a walk with your dog, leave them at home in a cool area. Always make sure there is plenty of water available and cool, shady areas are provided.
PETS SHOULD NOT BE LEFT IN THE CAR!!! IT IS BETTER INSTEAD TO LEAVE YOUR PET AT HOME, IT IS VERY DANGEROUS IN THE HEAT TO LEAVE YOUR PET IN THE CAR AND EVEN WHAT YOU PERCEIVE TO BE NOT TOO HOT COULD CAUSE A SERIOUS HEALTH HAZARD TO YOUR PET. PLEASE KEEP YOUR PET SAFE!!!
Take your walks with your dog during the cooler part of the day and purchase a portable bowl so that you can give water to your dog during the walk. You can purchase these at most pet shops. Here are some useful links:
Drinking Bottle:
canineconcepts.co.uk/en/portable-containers/2522-dog-on-tour-drinking-bottle.html
Collapsible Bowl:
canineconcepts.co.uk/en/dog-bowls/3581-collapsible-travel-bowl-5025659280080.html
If your cat is outside be aware that plenty of water is available and cool resting areas are provided outside.
If your pet is indoors make sure you leave fans on or your air conditioning on to keep the house cool.
Travelling with your Pet
If you are travelling with your pet do check the local pet legislation in the area you are travelling to.
Be sure to pack all your pets document, make sure your pet insurance is up to date and covers you abroad. Make sure also that your pet's pet passport is in order and up to date.
Check your pet's microchip is working and consult your vet regarding any veterinary care necessary for the area you are travelling to.
If you are travelling to the UK you can refer to the DEFRA website for more information about what is required and in addition your vet will provide you more information.
If you are preparing for a trip abroad talk to a behaviourist/trainer re adequately preparing your pet to travel. Advice can be provided regarding crate training etc and also FELIWAY and DAPs can provide effective complimentary treatments to work alongside your training. Please note that FELIWAY and DAP are not replacements for any behavioural modification/training but can be useful in a complimentary capacity.
Dog Appeasing Pheromone: DAP is a mimic of a natural dog appeasing pheromone excreted by a mother that has been shown to have a calming effect on her puppies. Today we use this as a compliment to behavioural treatment/training. The DAP can help assist dogs that are anxious adjust to new environments. DAP is available in a collar, diffuser and spray. Please note the use of the DAP does not replace appropriate behavioural treatment/training but can aid the treatment schedule.
Here is the link for DAP: www.dapdiffuser.com
FELIWAY is a mimic of a natural facial pheromone excreted by cats. When a cat is comfortable in its environment it will rub its face against surfaces to mark the area and if a cat is unhappy and unable to cope with its environment it will not carry out this behaviour. By using the FELIWAY product which is available in a spray and diffuser you can promote your cat to feel more comfortable in their environment. FELIWAY can be a useful complement to behavioural treatment but can be used to aid adaptation to new environments.
Here is the link to the FELIWAY website: www.feliway.com
If you require more information, please do not hesitate to contact me on victoriaspettraining99@yahoo.co.uk
General Protection for your Pet
Worming Treatment
It is important to worm your cat and dog every three months and an effective product called DRONTAL is available.
It is a good idea to weigh your pet so you know the correct dosage needed.
Here is the link to the DRONTAL Site: drontal.com
Happy Pet Summer
Share this article on Facebook