General Articles
Skype Consultations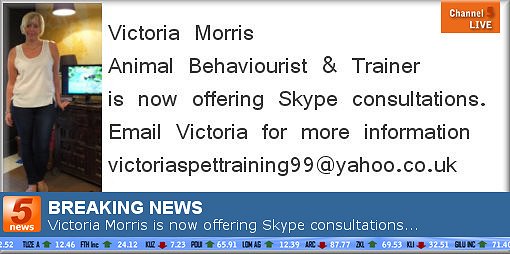 Victoria Morrris, Animal Behaviourist & Trainer knows how important your pet is to you, so she is introducing a way for you to be able to contact her and talk with her directly about any concerns you may have with your pet.
She is now offering Skype consultations that can provide a great support to continuing behavioural treatment/training if you have starting working with her on a one to one basis in France. It also provides a great way for clients to keep in touch with her and continue training exercises when they are abroad with their pet.
The online consultations can also be great too just if clients are experiencing behavioural problems/training issues with their pet. She can provide advise and see their pet by video camera and start them on a treatment/training schedule whilst recommending perhaps resources they can search out in their area in order to continue with their progress.
This service can be a good first point of contact, especially if you are abroad and it is difficult to search out a professional in your area.
Contact Victoria for further details: victoriaspettraining99@yahoo.co.uk
Share this article on Facebook