People and Places
Carol Drinkwater - The Love Story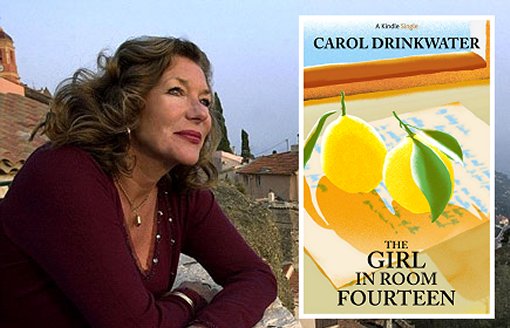 Striking, raven-haired Cecile produces the finest lemons on the Riviera. Her ice creams, pies, lemonades, sold on her stall at the internationally famous Cannes market, are as renowned as the Mediterranean city itself. Tourists travel from everywhere to meet her.
But Cecile is a woman who no one draws close to, a woman with a secret.
Cecile, when she was nineteen and a shy student, travelled south to a lemon festival on the borders of Italy and France. She was intending to let her hair down, to enjoy two crazy weeks of fun. She was not anticipating the enigmatic Italian who offered her a future beyond her wildest dreams. But at what cost?
The Girl in Room Fourteen is a heartrending love story set on the warm shores of the Mediterranean.
Carol Drinkwater is a multi-award winning actress who is best known for her portrayal of Helen Herriot in the BBC television series, All Creatures Great and Small.
Carol is the author of twenty books, both fiction and non-fiction, and has achieved bestselling status, over a million copies sold worldwide, with her series of memoirs set on an Olive Farm in the south of France.
See also: The Anna Fill Interviews - Carol Drinkwater
To buy your copy CLICK HERE
Share this article on Facebook