General Articles
Christmas Competition - Daniele de Winter Luxury Box
We have this wonderful Daniele de Winter Beauty Box worth €176 to give away as the prize in our Christmas Competition. There will be one lucky winner and it could be you so... Enter now - last day 23rd December!
Congratulations - Winner is Jane Dubuisson
Answers:
1: Bing Crosby
2: Stollen
3: 26th December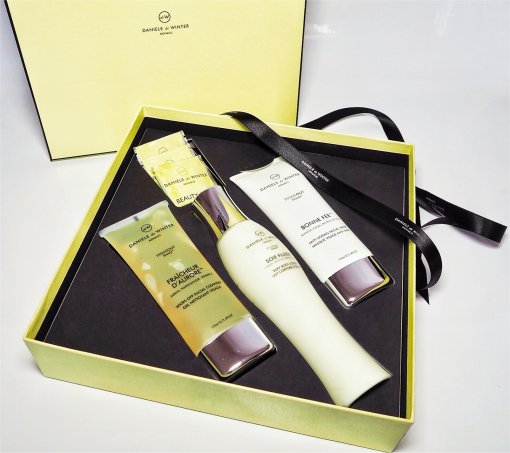 Gift box contains:
100ml BONNE FEE smoothing, perfecting facial mask – with mango, jojoba and aloe vera
100ml FRAICHEUR D'AURORE foaming, botanical, hypoallergenic facial wash – with grapefruit, elderflower & Vitamin E
200ml SOIE FLUIDE silky, super-hydrating body lotion with lemon, coconut and avocado
3 sachets of SKINERGIE, replenishing, energising, slimming beauty supplements with omega 3, ultra-antioxidant red algae & acerola
All products are botanical & free from Parabens.
***
Just answer the following questions and we will announce the winner on
24th December, Christmas Eve.
***

Photo of Daniele by Renee Chabot
Share this article on Facebook