Food and Recipes
The Food of Love
February is the month dedicated to love... and so we thought we would take a look at some of the foods that are said to help put a little extra zing into your love life. These foods date back in history to as far back to the ancient Romans, Greeks and Egyptians.
Liquorice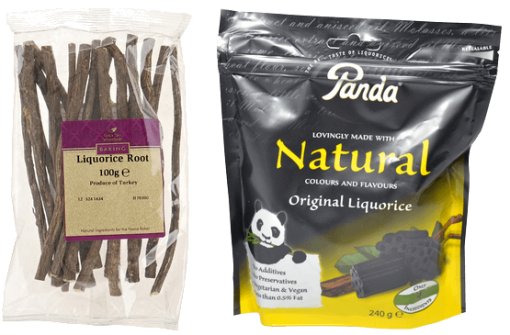 The ancient Romans and Greeks used to suck anise seeds as a way to increase libido. The seeds have a sweet liquorice taste. With this in mind, you may prefer to enjoy a tipple of liquorice liquor or natural liquorice bought at a health store or confectionary. The liquorice smell is also a stimulant and is effective for both males and females and a little goes a long way.
Liquorice Root - Details and Natural, Original Liquorice - Details
Oysters
Since the ancient Greeks, oysters have always been high on the list of aphrodisiac foods. They contain zinc which helps to increase the testosterone levels, and it is also beneficial to both male and female libido. If you are going to serve the oysters raw, enjoy them with a flute of cold champagne. Magical!
Rocket
The ancient Romans and ancient Egyptians as far back as the first century AD, discovered that those who ate rocket leaves had a better sex drive. Rocket's natural aphrodisiac qualities stem from the trace minerals and antioxidants it contains. Today why not mix rocket with some pine nuts and pistachios, for extra crunch and added punch.
Strawberries and Chocolate
In our research we found that strawberries and chocolate and the connection with love dates back to 200 and 600 BC respectively. The strawberry has been associated with fertility owing to its many tiny seeds and in European literature strawberries are also known as fruit nipples. And it was the Aztecs and Mayans that recognised chocolate as a potency food. So it would only seem logical to put these two pleasures together and create the ultimate aphrodisiac extravaganza.
Share this article on Facebook