Fashion
EDUN: Wearing ethical clothing, with style...
Feeling good about what you wear, is what fashion is all about but when you know that the clothes you are wearing have been created ethically, this is a feel-good factor that should be embraced.
Edun is a brand that was created by Ali Hewson and Bono of U2 which became part of the LVMH group, to promote trade in Africa by sourcing production throughout the continent. One of the missions was to combat child slavery through their efforts. Ali Hewson admits that the fashion business is one of the hardest there is. Even though it hasn't been an easy journey, the company produces over 90% of their range in Africa.
This is high end fashion and at the top end of the price scale but it is good to know that it is possible to be a responsible fashion follower, fusing style with ethics.
Edun appointed Danielle Sherman as creative director and here are just some of the fruits of Edun's labour in 2015.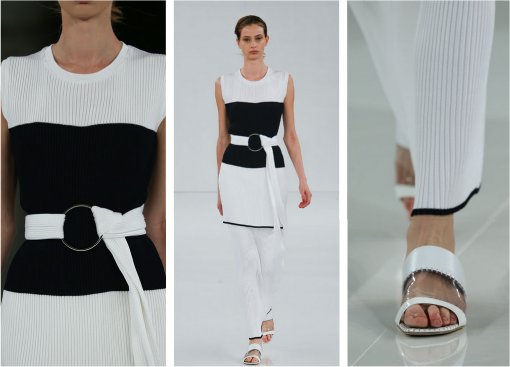 COLORBLOCK RIBBED DRESS WITH TIPPING / RIBBED SKIRT WITH TIPPING / OBI CIRCLE BELT / MANOLO BLAHNIK FOR EDUN SLIDE

MICRO PEBBLE CREPE CURVED DRESS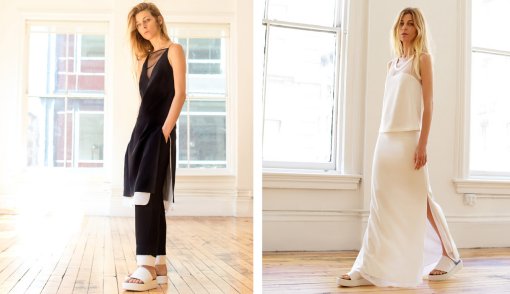 MESH DOUBLE GEORGETTE CAMI DRESS / RAW EDGE CREPE CROPPED PANT
MESH STRETCH VISCOSE CREPE TANK / STRETCH VISCOSE CREPE LONG SKIRT
Edun New York Fashion Week Spring Summer 2015 | FASHION WEEK
Wednesday, 1 April 2015 Section:
Fashion
Share this article on Facebook