Food and Recipes
Naomi's Chocolate Heaven
Welcome Naomi Buff, Health Coach, Superfood Chef and Kitchen consultant, living in Monaco with her husband and 2 Children.

Naomi's Kitchen was born out of a real passion. The desire to help her young son, who refused to eat and her own need to embrace a new food journey that was pure, exciting and very appetizing, has been the inspiration to her super food workshops full of healthy, natural and wholesome goodies. Naomi helps you to love food, and make food the best friend your body needs.
We invited Naomi Buff to talk chocolate... we are close to Easter and chocolate is all around us but Naomi says 'make your own'! Music to our ears... On The Riviera Woman we love chocolate, so let the new chocolate journey begin...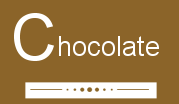 Chocolate in its rawest and most purest form can actually benefit our health – how great is that?! It is rich in anti-oxidants, magnesium, lowers insulin resistance, protects your nervous system and can even improve your mood! However in the processing of chocolate the heating of the cacao destroys all the nutrients then the sugar is added giving you a treat that is a moment on the lips and lifetime on the hips!!
The good news is that it is super simple and utterly and amazingly delicious to make yourself – this recipe does come with a warning through as you may not be able to resist eating the whole lot!!
Play around with finding the balance and flavours that you like, perhaps add a few drops of orange essence or a little more salt, some nut butter or some chopped mint, the options are endless and you can start to explore and have fun with your own kitchen adventures.
Basic Raw Chocolate
30g cacao butter
¼ cup coconut oil
Pinch of salt
1 tsp vanilla powder or essence
½ cup (40g) raw cacao
2 tbs pure 100% maple syrup
Optional toppings:
1 tbs goji berries
1 tbs cacao nibs
1 tbs bee pollen
2 tbs coconut cream
Start by placing the cacao butter and coconut oil in a bowl above a pan of boiling water, keep the pan on a low heat and let the butter and oil melt.
Once the butter and oil has melted stir all the other ingredients into it until the chocolate starts to thicken and become smooth.
Quickly pour into your mould and decorate the toppings by scattering randomly.
Place in the freezer for about 30 minutes or the fridge for about an hour to set.
Sit down, relax and enjoy your delicious guilt free chocolate – and don't forget sharing is caring!!
"Life is short so eat dessert first!"
Share this article on Facebook