General Articles
Monte-Carlo Fashion Week Awards
By Celina Lafuente de Lavotha - Monaco Reporter
Putting the spotlight on women's contribution to Fashion
The 5th edition of the Monte-Carlo Fashion Week, under the High Patronage of H.S.H. Princess Charlene of Monaco, debuted with the Fashion Awards Ceremony and Gala Dinner, at the legendary Oceanographic Museum of Monaco on Thursday, June 1, 2017, and was followed with two consecutive days of Fashion Shows at the Fashion Village.

During the stylish evening five incredible women were recognized for their contribution to fashion: British model, actress, producer and businesswoman Naomi Campbell, winner of the prestigious International Fashion Award, received from the hands of Andrea Casirahi and Federica Nardoni Spinetta, President of the Chambre Monegasque de la Mode (CMM).
Italian excellence was perfectly represented by the famous designer Chiara Boni, recognized with the Made–in–Italy Fashion Award from H.E. Cristiano Gallo, Ambassador of Italy in the Principality of Monaco, and Mireille Pietri, General Secretary of the CMM.
Tatiana Santo Domingo Casiraghi received the Ethical Brand Fashion Award, for having created, together with Dana Alikhani, the ethical brand Muzungu Sisters. The award was presented by Michel Merkt, celebrated Swiss film producer and member of the Jury at the 70th Cannes Film Festival, accompanied by Celina Lafuente de Lavotha, Responsible for Communications for the Monte-Carlo Fashion Week.
The young photographer Nima Benati received the Emerging Talent Fashion Award directly from the famed fashion photographer German Larkin and the Artistic Director of the Monte-Carlo Fashion Week, Rosanna Trinchese.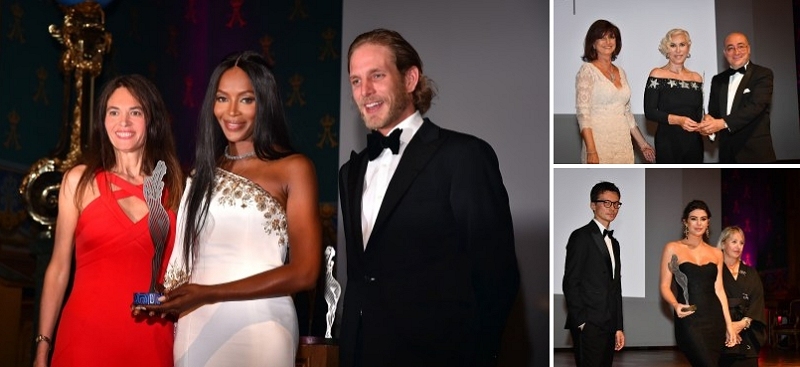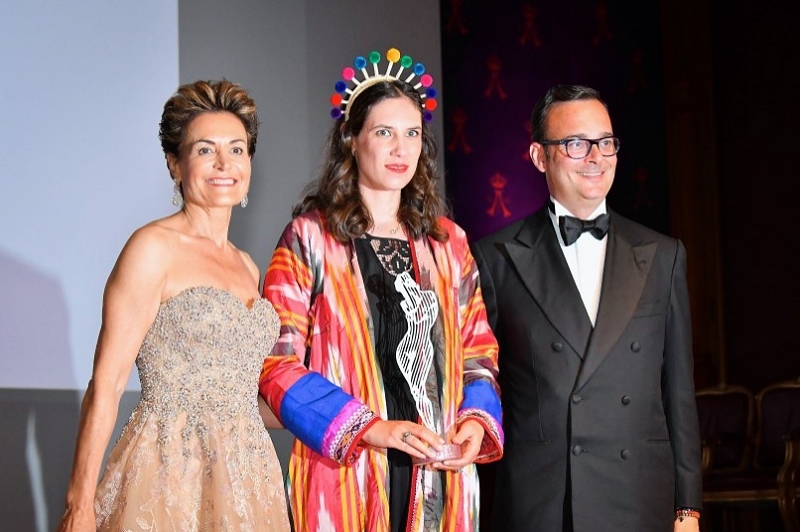 Accompanying the Monegasque couple of Andrea & Tatiana Casiraghi, H.R.H. Princess Alexandra of Hannover and Beatrice Borromeo Casiraghi.
The Gala's glamorous atmosphere went up a notch with British sensation Alex Hepburn, who sang her hit single "Under" from her album "Together Alone" that became the lead single in Europe. Alex's soulful and bluesy tone and outstanding writing skills gained her the praise of the media and numerous fans.
Among the many celebrities present: the beautiful model Lara Lieto, companion of the actor Adrien Brody; Victoria Silvstedt; the two time F1 world champion Mika Hakkinen and his wife Marketa; the model Tanya Dyagileva.
Quote
"It's a new challenge to see how people can change your look. I like words like transformation, reinvention, and chameleon. Because one word I don't like is predictable." Naomi Campbell
Share this article on Facebook