Art and Artists
Art at The Grand Hotel Excelsior Vittoria

The Grand Hotel Excelsior Vittoria has already celebrated its 180th anniversary!
This iconic Amalfi Coast hotel was founded by the Fiorentino family in 1834 in Sorrento. And the family's fifth generation is running the hotel today keeping alive a long tradition in the name of the Italian hospitality excellence.
The Grand Hotel Excelsior Vittoria is a 5 star luxury hotel of exclusive style and elegance with its authentic interiors and furnishing. The hotel is located in Sorrento town centre and sits on a high cliff with spectacular views over the Gulf of Naples with Mount Vesuvius. This is the same place where, the legend goes, the Roman Emperor Augustus had his own villa.
Throughout the hotel and in the beautiful gardens and courtyards wonderful pieces of stupendous artwork are on display which have been arranged by the Liquid Art System Gallery in Capri. We feature some of our favourite pieces that we saw in Sorrento and in the art gallery's home town in Capri.
***
Artist Grzegorz Gwiazda
Grzegorz Gwiazda was born in 1984 in Lidzbark Warminski (Poland), where he still lives and works. Gwiazda is an expert in the 19th century Central European academic style and traditional sculptural techniques, but is also aware of how the avant-gardes from the 20th century repudiated or transformed these into Totalitarian, Expressionist, Surrealist, Metaphysical, Minimalist, and Futurist movements based on the cultural, political, and social context of the moment. Gwiazda uses his depth of knowledge and experience to create sculptures that are unique for their astonishing modernity yet founded on the stylistic history of the last century. More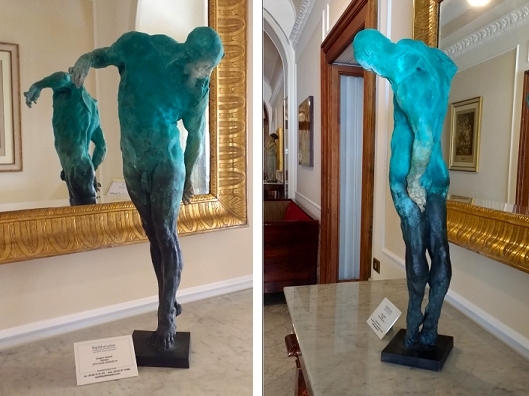 In The Grand Hotel Excelsior Vittoria
Artist Federico Severino
Born in Brescia (Italy) in 1953, Federico Severino now lives and works in the Italian town of Franciacorta. Severino began apprenticing in the studio of sculptor Domenico Lusetti at the age of 12, but earned his degree in philosophy in 1976 while continuing to study art and sculpting independently. In 1974, Severino debuted with his first solo exhibition presented by Luciano Spiazzi and Elvira Cassa Salvi, and his first monograph was published by Alberto Crespi and Fausto Lorenzi in 1992. More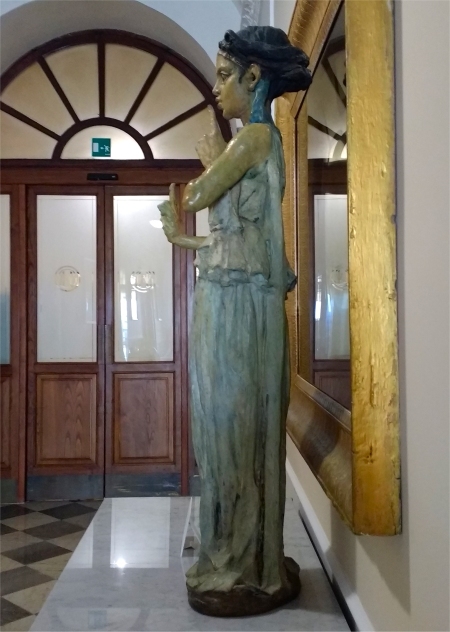 In The Grand Hotel Excelsior Vittoria
Artist Giacinto Bosco
Born in Alcamo (Italy) in 1956, Giacinto now he lives and works in Milan. Sicilian-born Giacinto Bosco began working with local artisans at a very young age, and apprenticed as an artistic caster after moving to Milan at the age of 15. The foundry where he worked was also a meeting place for sculptors and artist, who were a source of inspiration and stimulation as a young man. More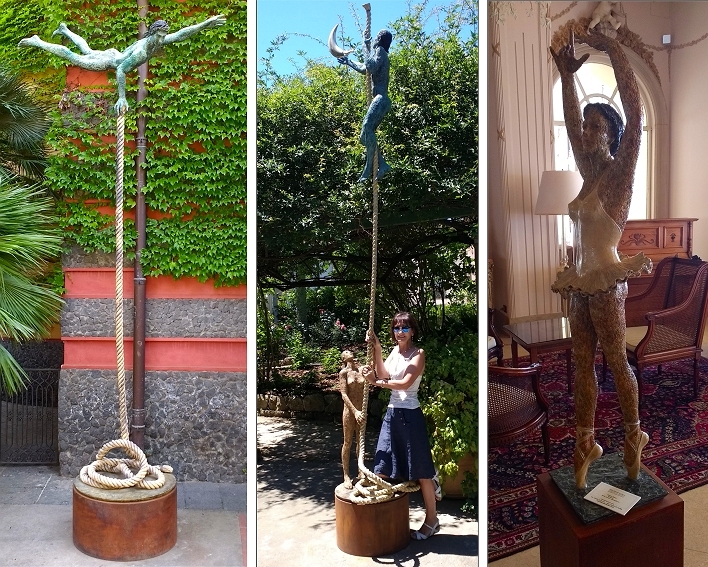 At The Grand Hotel Excelsior Vittoria
Matteo Pugliese
Matteo was born in 1969 in Milan, where he continues to live and work. Pugliese's family moved to Sardinia in 1978, and during his next 12 years on the island, he developed a passion for drawing and sculpture without any formal art education. After finishing the Classics High School in Cagliari, Pugliese returned to Milan to attend university and graduated with a degree in Modern Literature in 1995, having written his final thesis on art criticism. More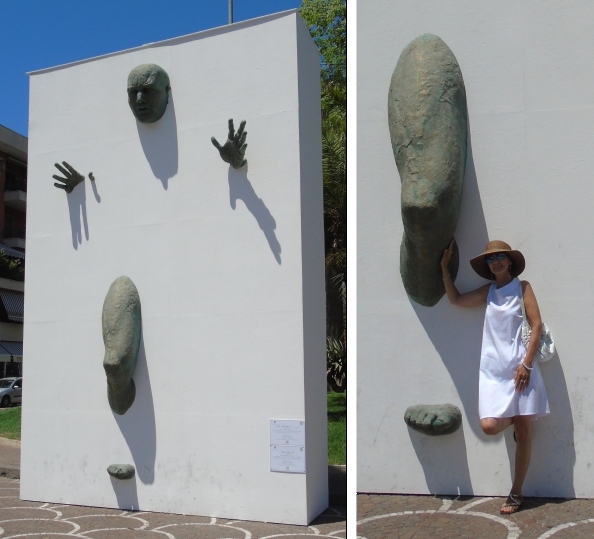 Sculpture in Sorrento
Wolfgang A. Kossuth
Wolfgang A. Kossuth (1947-2009) was born in Pfronten, Germany. Kossuth moved to Naples in 1968 to study violin, and won an international competition for a chair as violinist at Milan's Teatro alla Scala. He was a member of the orchestra from 1970 to 1974, while also studying composition and orchestra conducting, and began conducting in 1975. In 1979, he left music to devote himself to sculpture. More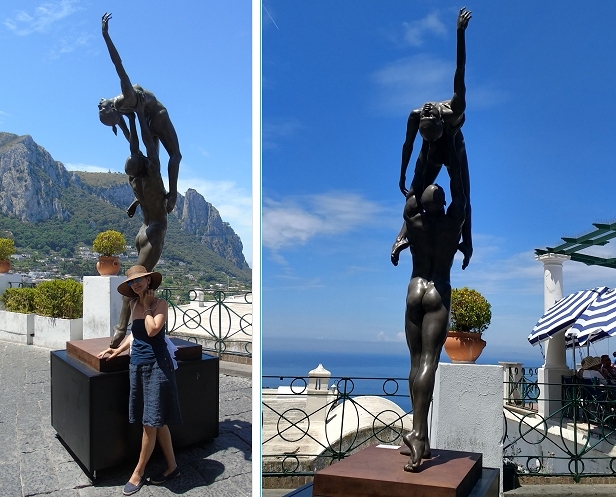 Sculpture in Capri
Kin In Tae
Kim In Tae was born in 1977 in Korea, where he continues to live and work. He received M.F.A from Sung-shin University (Major in clay modeling) 2004 Received B.F.A Education in Arts (Major in sculpture) from Mokwon University. More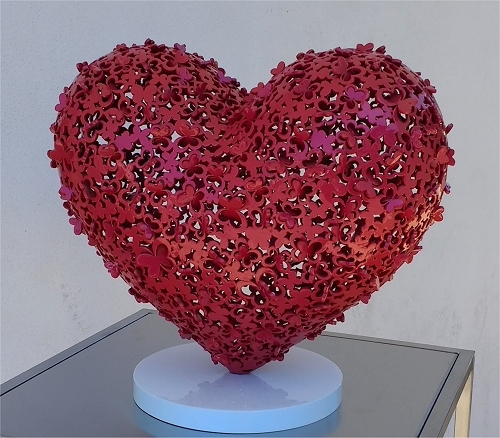 Heart in Capri
***

Liquid art system (L.a.s.) is a commercial contemporary art organisation with galleries in Capri (Italy), Positano (Italy), London (UK), and Istanbul (Turkey). Together, our galleries propose a "glocal"* approach to the promotion of contemporary art. The goal of L.a.s. is to create an international network of art galleries in different locations across the globe united by a common purpose, but sensitive to local economies and cultures. See more
***
"It seemed fitting to end our selection of artwork with a heart as a symbol of love and passion for all that we saw and experienced. Where would the world be without artists and all forms of art however it manifests itself..."
My favourite piece of art has to be the vision I keep in my mind whenever I think of my trip to Sorrento. The splendid view from the most outstanding terrace of The Grand Hotel Excelsior Vittoria accompanied by the warm reception from everyone that works at the Albergo. Vi ringrazio tanto...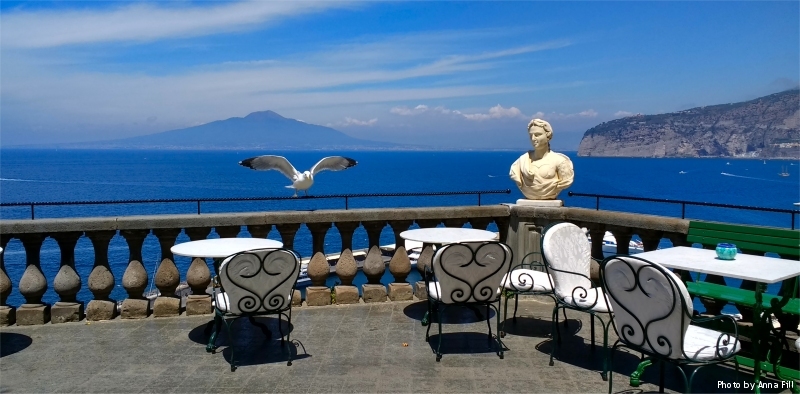 View from the Vittoria Terrace
Share this article on Facebook