Books and Films
Sarah's Vignettes: The Lost Girl by Carol Drinkwater
Introducing Sarah Swan who has a passion for reading books, books and more books, and enjoys a healthy bit of rambling about life too!
Sarah has been reading books from a very early age and before she could read, she was always flicking through picture books. Sarah is convinced that she was born with a book in her hand!
Sarah reads a wide range of genres and is willing to try most genres once, but she does keep going back to both contemporary and historical fiction more than anything else. She also loves taking her own photographs and sharing them with friends and family.
Books are a big part of Sarah's life and as well as running her own blog so she can share her love for books, Sarah will be sharing her top reads on The Riviera Woman.
"If you would like to use any of my photographs, you can contact me and also if there is a book you would like me to read and review, let's talk."
www.sarahsvignettes.wordpress.com
~~~~~
Book Review: The Lost Girl by Carol Drinkwater
~ Book Blurb~
Her daughter disappeared four years ago. . .

Since her daughter went missing four years earlier, celebrated photographer Kurtiz Ross has been a woman alone. Her only companion her camera. Since Lizzie disappeared, she has blamed and isolated herself, given up hope. Until, out of the blue, an unexpected sighting of Lizzie is made in Paris.
Could this lead to the reconciliation she has dreamed of?
Within hours of Kurtiz arriving in Paris, the City of Light is plunged into a night of hell when a series of terrorist attacks bring the city to a standstill. Amid the fear and chaos, a hand reaches out. A sympathetic stranger in a café offers to help Kurtiz find her daughter.
A stranger's guiding light
Neither knows what this harrowing night will deliver, but the other woman's kindness – and her stories of her own love and loss in post-war Provence – shine light into the shadows, restoring hope, bringing the unexpected. Out of darkness and despair, new life rises. New beginnings unfold.
Dare she believe in a miracle?
Set during a time of bloodshed and chaos in one of the most beautiful cities on earth and along the warm fragrant shores of the Mediterranean, Kurtiz discovers that miracles really can happen . . .
~ My Thoughts ~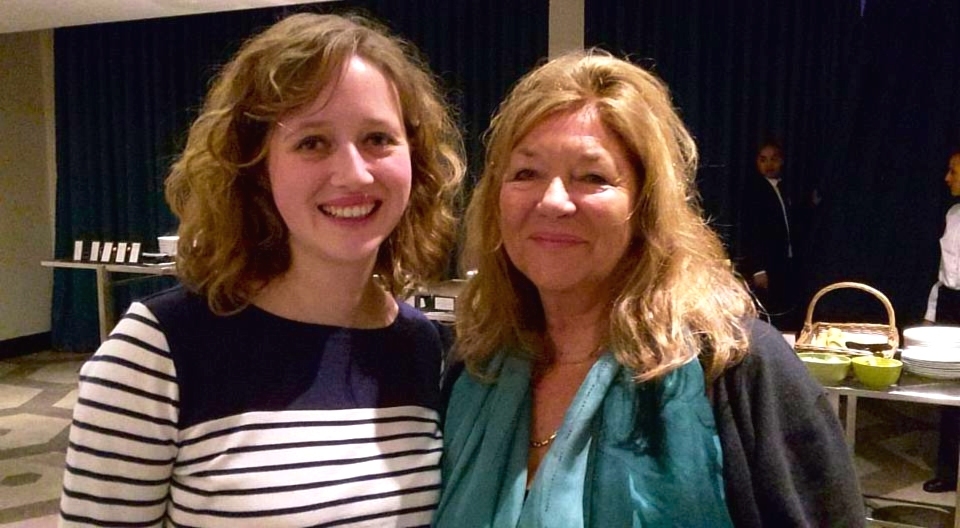 I have been a fan of Carol Drinkwater's work since I first heard her speak at The France Show in 2015 and I absolutely adored The Forgotten Summer, when it came out last year (read my review here). So, when I heard that her new novel, The Lost Girl, was coming out in June 2017, I was very excited.
On Friday 13 November 2015, a series of coordinated terrorist attacks occurred across Paris. Suicide bombers targeted the Stade de France football stadium, and there were other bombs and mass shootings at cafes and restaurants. Over 1000 concert goers were taken hostage at the Bataclan theatre and 89 of them were shot dead. I first heard what had happened when I was scrolling through Twitter and saw lots of tweets with the hashtag #PortesOuvertes, Open Doors, from people offering help of accommodation, transport, food, water, etc. I quickly turned on the news to find out what was going on and watched in horror at poor, innocent, people desperately trying to escape the Bataclan in any way they could and listened to their horrifying screams echoing across a city which was so scarily quiet. In The Lost Girl, Carol Drinkwater writes so vividly about this night and the events surrounding it that you finish the novel feeling as though you have lived through it yourself. She is a great storyteller and writes with such depth and rich description that I became completely immersed in the story from the opening paragraph and forgot about the real world away from the book.
At it's core, The Lost Girl is a story of kindness, enduring love and loss. It tells the story of Kurtiz, a war photographer, who has gone to Paris in search of her daughter, Lizzie, who has been missing for 4 years. When we first meet Kurtiz, she has arrived in Paris on the night of the November 2015 terrorist attacks and goes to a bar not far from the Bataclan. Whilst she is there, she meets Marguerite, an elderly actress, and the two begin to talk and share their life stories with one another. From post-war Paris and Provence, to 90s London and present day Jerusalem and the West Bank, we discover how both women came to be in the same bar on this night.
The Lost Girl is well-crafted, extensively researched, beautifully written, and full of raw emotion. The depth of feeling expressed through Carol Drinkwater's writing is incredible. You will definitely need tissues! This novel feels very different for Carol Drinkwater and is a lot more powerful than I had anticipated. I absolutely loved it! I personally believe that this is her best work to date. I cannot wait to discover what story she will tell next.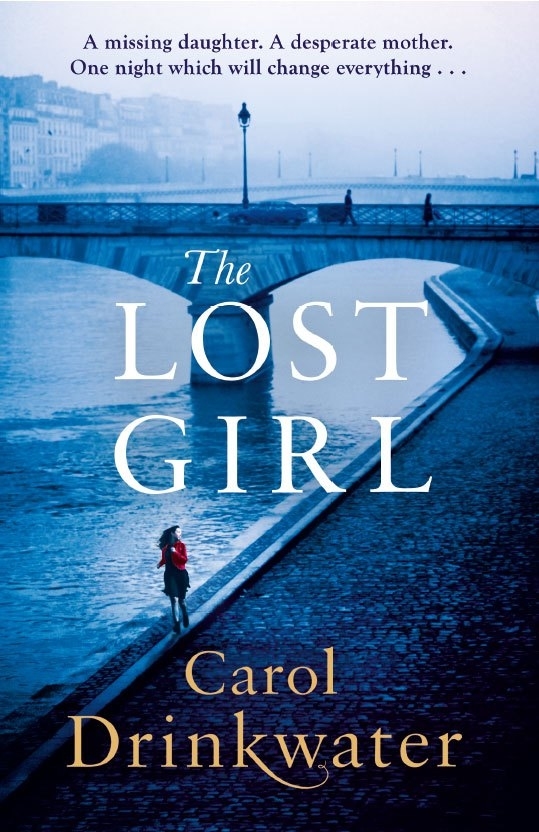 ~ Where to find The Lost Girl ~
~ Where to find Carol Drinkwater ~
Share this article on Facebook