Books and Films
Sarah's Vignettes: CWA Anthology of Short Stories: Mystery Tour
Introducing Sarah Swan who has a passion for reading books, books and more books, and enjoys a healthy bit of rambling about life too!
Sarah has been reading books from a very early age and before she could read, she was always flicking through picture books. Sarah is convinced that she was born with a book in her hand!
Sarah reads a wide range of genres and is willing to try most genres once, but she does keep going back to both contemporary and historical fiction more than anything else. She also loves taking her own photographs and sharing them with friends and family.
Books are a big part of Sarah's life and as well as running her own blog so she can share her love for books, Sarah will be sharing her top reads on The Riviera Woman.
"If you would like to use any of my photographs, you can contact me and also if there is a book you would like me to read and review, let's talk."
www.sarahsvignettes.wordpress.com
~~~~~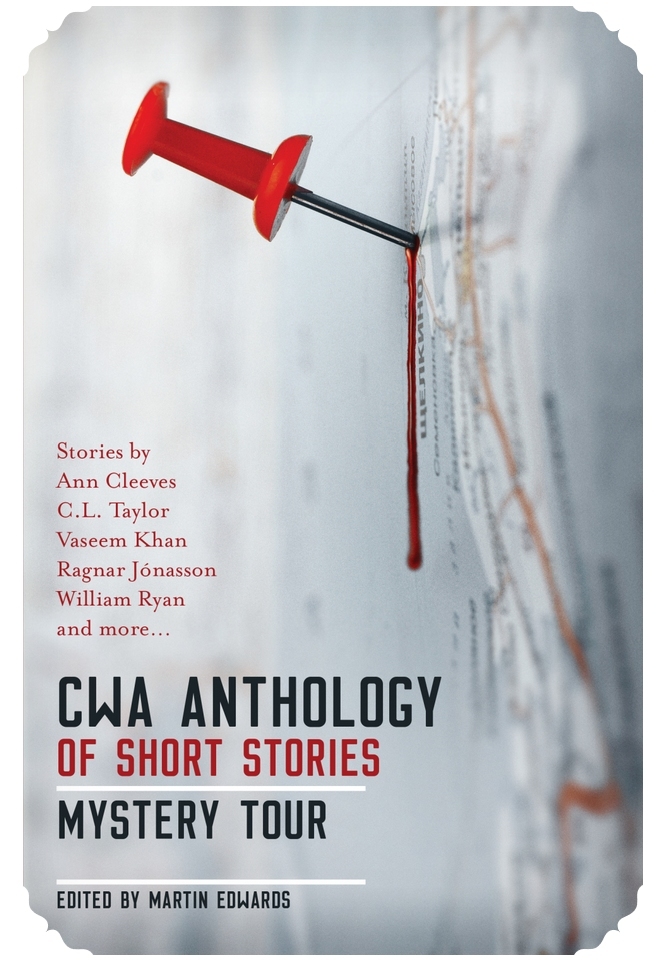 Advanced Review Copy · Anthology · Blog Tours · Books · Crime · Short Stories
Today, I am delighted to be sharing with you my thoughts about the CWA Anthology of Short Stories: Mystery Tour. Thank you to Anne Cater and Orenda Books for asking me to take part in the tour and for sending me a copy of the book in return for an honest review.
Before I share my thoughts with you, here is what the anthology is about.
~ Publisher's Description ~
Crime spreads across the globe in this new collection of short stories from the Crime Writer's Association, as a conspiracy of prominent crime authors take you on a world mystery tour. Highlights of the trip include a treacherous cruise to French Polynesia, a horrifying trek in South Africa, a murderous train-ride across Ukraine and a vengeful killing in Mumbai. But back home in the UK, life isn't so easy either. Dead bodies turn up on the backstreets of Glasgow, crime writers turn words into deeds at literary events, and Lady Luck seems to guide the fate of a Twickenham hood.
Showcasing the range, breadth and vitality of the contemporary crime-fiction genre, these twenty-eight chilling and unputdownable stories will take you on a trip you'll never forget.
Contributions from:
Ann Cleeves ~ C.L. Taylor ~ Susi Holliday ~ Martin Edwards ~ Anna Mazzola ~ Carol Anne Davis ~ Cath Staincliffe ~ Chris Simms ~ Christine Poulson ~ Ed James ~ Gordon Brown ~ J.M. Hewitt ~ Judith Cutler ~ Julia Crouch ~ Kate Ellis ~ Kate Rhodes ~ Martine Bailey ~ Michael Stanley ~ Maxim Jakubowski ~ Paul Charles ~ Paul Gitsham ~ Peter Lovesey ~ Ragnar Jónasson ~ Sarah Rayne ~ Shawn Reilly Simmons ~ Vaseem Khan ~ William Ryan and William Burton McCormick
~ My Thoughts ~
Well, what a mystery tour that was! I have travelled the world, been privy to some interesting crimes and met some rather suspect characters, thankfully all from the comfort of the sofa.
For the CWA Anthology of Short Stories: Mystery Tour, members of the Crime Writer's Association were invited to write stories reflecting the unifying theme of travel and intriguing destinations. It was so exciting to read the different and diverse interpretations of this brief.
Each of the 28 stories vary vastly in terms of storytelling, length, setting, characters, and voice, that, after each one had ended, I needed to reflect a little on what I had experienced but I was always eager to move onto the next stop on the journey to find out what was in store.
I would rather not talk about any of the stories in detail as it could give too much away and spoil it for the reader, as is the danger when reviewing short stories. I do, however, want to give two of the stories a special mention, as they really stood out for me: A Postcard from Iceland by Ragnar Jonasson and Accounting for Murder by Christine Poulson.
A Postcard from Iceland is the shortest story in the collection at only 2 pages in length but, oh my, does it pack a punch. The tension and energy created by Jonasson, in what must amount to roughly only 500 words, is awe-inspring. I felt like I had been reading the opening scene to a novel so when I turned the page, I was expecting to read the next chapter in the story. I was desperate for it to carry on, wanting to find out what happened next. I will definitely be seeking out Jonasson's Dark Iceland Series to read.
Accounting for Murder also stood out for me as the story is cleverly told solely in the form of invoices, receipts and letters.
It has been a few years since I have read contemporary crime fiction and this anthology has been a brilliant way to get back into it. Although I have heard of some of the authors, all of their writing was new to me so it was a great taster to their storytelling and has left me wanting to read more.
I thoroughly enjoyed my whistle stop tour of some the best crime writers out there and I would highly recommend this book as a must read!
~ Where to find CWA Anthology of Short Stories: Mystery Tour ~
CWA Anthology of Short Stories: Mystery Tour was published by Orenda Books on 1 November 2017 and is available via the following links:
~ Follow the Tour ~
Share this article on Facebook