People and Places
The many, many wonders of Torino
I just adore Turin (Torino). Turin is a beautiful dynamic city with a dramatic mountain backdrop, situated in the region of Piemonte in northern Italy. The city is bursting with culture, charm and class and is well known for its Renaissance, Baroque, Rococo, Neo-classical, and Art Nouveau architecture. You can arrive by car very easily if you live on the Riviera, or by train. If you are coming from abroad, Turin's airport is only 16 kms from the city centre.
In 2016 Turin elected a female mayor. Chiara Appendino pledged to turn it into Italy's first vegetarian city by making the promotion of vegan and vegetarian diets a "priority".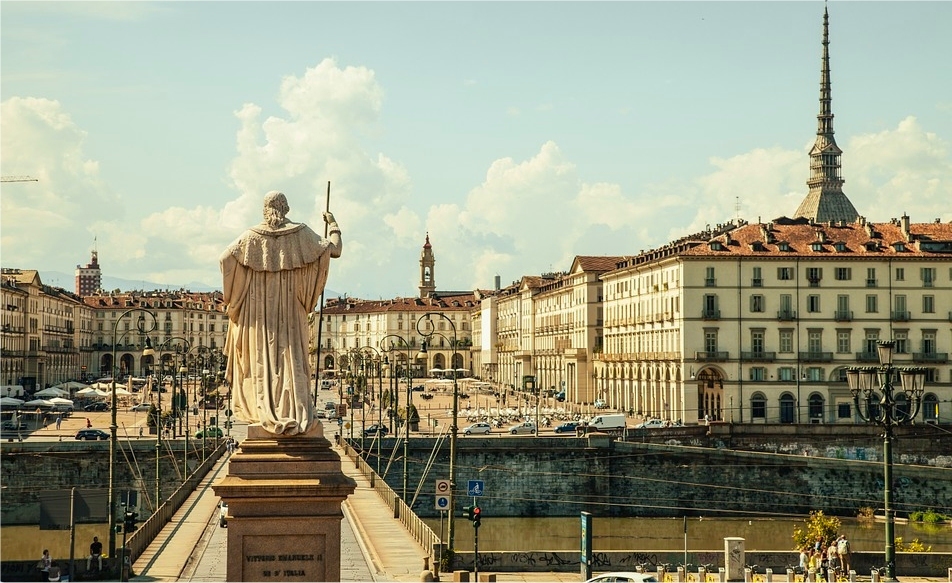 History in brief...
Turin is rich with Roman architecture in the form of the Roman Theater and the Porte Palatine, both from the first century AD. The city was once home to the royal dynasty 'House of Savoy' who made Turin the capital city in the 16th century.
In the 19th century Turin became popular with intellectuals and artists, who were attracted to the city for its austere elegance, its atmosphere, its literary cafés, and its food.
Everywhere you turn there is something to admire. The buildings and Palaces stand proud, the boulevards and shopping arcades are sublime. The city can boast having the greatest number of cafés per capita, and many are listed as historic cafès.
A foodies paradise...
When we think of Italy we can't help but think of food. Turin also has an impressive reputation for bringing us so many delicacies. In 1989 the Slow Food Movement was founded and the global headquarters is situated close to Turin. The mission of the organisation is to prevent the disappearance of local food cultures and traditions, counteract the rise of fast life and combat people's dwindling interest in the food they eat, where it comes from and how our food choices affect the world around us.
"In Torino, food is not only flavours, but first and foremost a matter of culture"
The first chocolate candy, "cioccolattino," was made in Turin in the mid 1800s. Hazelnuts are abundant in the region and this creation also gave birth to the Gianduja. The famous aperitivo also originated in Turin, with local Antonio Benedetto Carpano, who in 1786 invented the Vermouth, produced with white wine fused with plants and spices. Gaspare Campari also lead the way with the one and only 'Campari'.

You will never go hungry in Turin with a choice of typical dishes to satisfy everyone. Anything from truffles, to risotto, grown close by in the Po valley which is famous for the Arborio rice, to local pastas, cheeses and meats. And of course to accompany whatever dish you choose, you will be guaranteed to have an equally satisfying glass of wine! To complete a gastronomical delight, you must experience the Bicerin, which is a truly extravagant layered hot chocolate coffee drink. A useful reference to the local cuisine is HERE.
That's entertainment...
You will never be bored in Turin with the many clubs, art galleries and exhibitions. Turin was also influential in the movie industry and the annual Torino Film Festival is Italy's most important film festival after Venice, and so to follow the footsteps of Bollywood and Nollywood, Turin was given its name of 'Tollywood'. A trip to the National Cinema Museum is certainly worth a visit.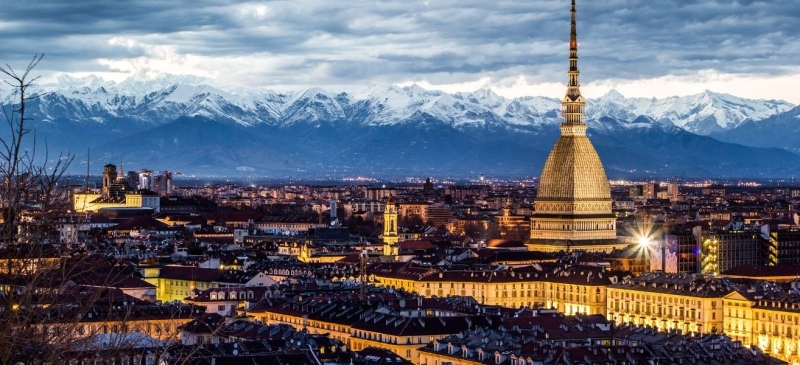 If you have a fascination for Egyptology, did you know that Turin has the best collection outside of Cairo with more than 30,000 artefacts? www.museoegizio.it
and of course we cannot forget to mention the very famous 'Turin Shroud'... All the deatails are HERE.
A superb resource for all local exhibitions and shows in Turin can be found HERE.
A medieval paradise...
One of my favourite places in Turin, which I stumbled upon is Parco del Valentino and the Borgo Medievale (Medieval Village).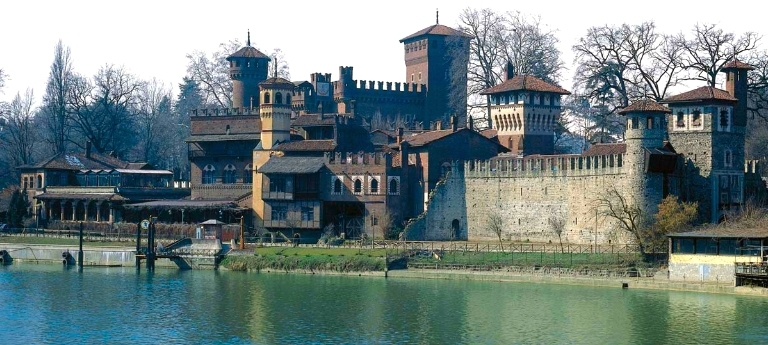 The park itself is abundent with wonderful tree specimens, colourful florals and monuments; classic and contemporary. The park is then a gateway to the Medieval Village which is just outstanding.

Parco del Valentino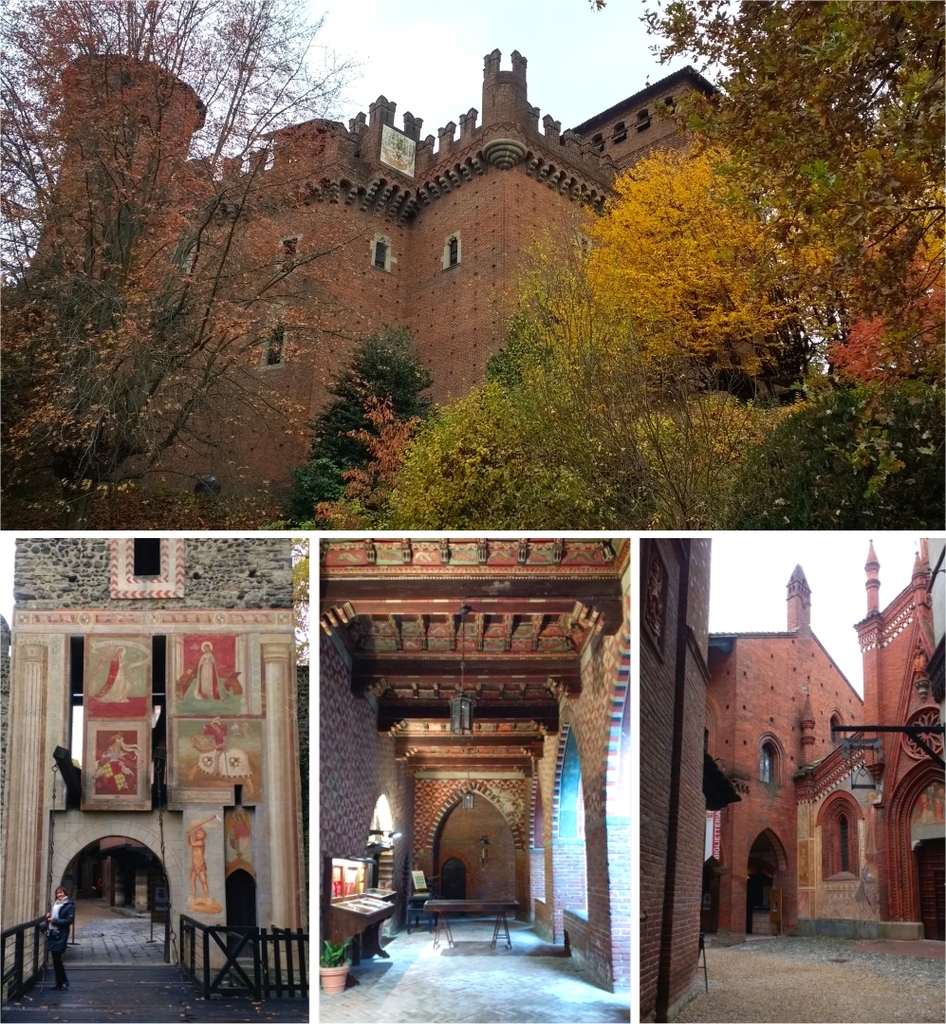 Borgo Medievale
The village was built in 1884 and is a recreation of 15th century medieval architecture. Every turn is a surprise and such a fun place to be. The village is set on the River Po.
Turin was for a long time a forgotten city but following the 2006 Winter Olympic Games and the celebration of 150 years of national unity, Torino received a much needed and welcomed lift and is now considered to be not only a successful city but one that is moving, dynamic and a leader in ethical living and no longer just home to Fiat the car giant company.
Wedding destination...
Turin is the perfect location for a wedding. The surrounding area has the most amazing castles such as the Castello di Montaldo which is the perfect wedding venue where your family and friends can also stay and then enjoy all that the region has to offer. As a Wedding Celebrant, contact me for more details: www.celebrantannafill.com
Share this article on Facebook