Food and Recipes
When you're feeling blue... Reach for Curacao
An official Curaçao liqueur has to be made with the dried peels of the "Laraha". Laraha is a bitter orange native to the Caribbean island of Curaçao with the Latin name Citrus × aurantium subsp. currassuviencis, meaning "Golden Orange of Curaçao".
Spanish explorers brought the bitter Seville orange to the island in 1527, the progenitor of the laraha. Although the bitter flesh of the laraha is unpalatable, the peels are pleasantly aromatic.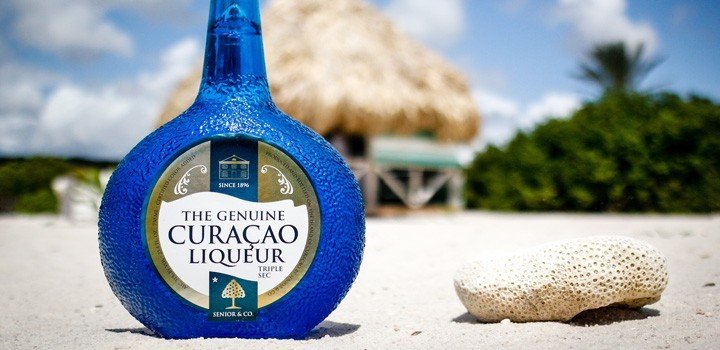 To create the liqueur the Laraha peel is dried, bringing out the sweetly fragranced oils. After soaking in a still with alcohol and water for several days, the peel is removed and other spices are added. The company Senior & Co uses a 120-year-old copper kettle for the distilling process. They put the peels in a gunny bag, spices are added and then hung in a heated copper still with 96% pure and kosher alcohol (derived from sugar cane) for 3 days.
After 1 day cooling, water is added and distillation takes place for another 3 days. The liqueur has an orange-like flavor with varying degrees of bitterness. It is naturally colourless but is often given artificial colouring, most commonly blue or orange, which confers an exotic appearance to cocktails and other mixed drinks. The blue colour is achieved by adding a food colourant.
Here are some super blue Curaçao cocktail ideas: delishably.com/blue-curacao-cocktails
Jurino from Antiliaans Eten developed this recipe for cupcakes. On his Dutch food blog, he shares traditional (and modern) recipes from the Dutch-Caribbean cuisine. A blue cupcake made with the Senior Liqueur was an important part of it, of course. See here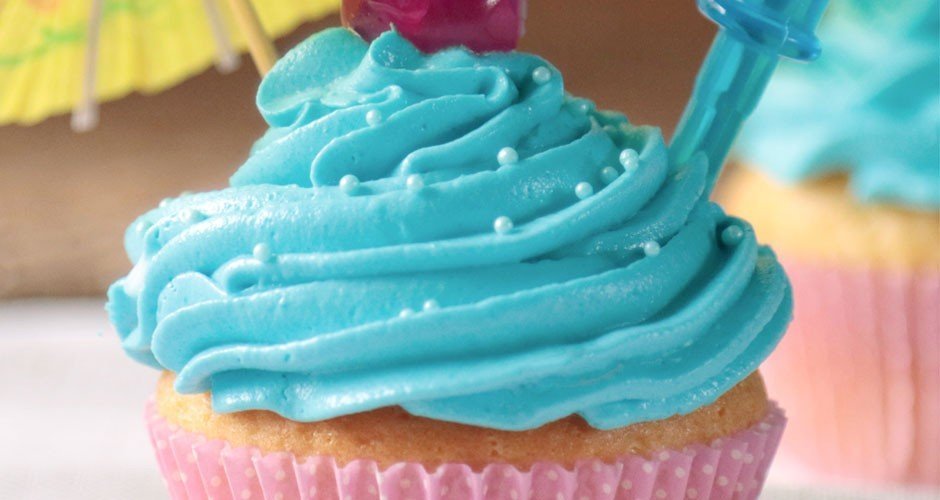 Share this article on Facebook