General Articles
Breathtaking, beautiful and exhausting... Visit Florence
By Alex Sutcliffe
---
It would take a month to do justice to Florence's extraordinary collection of art and museums. Alex Sutcliffe spent three days visiting this incredible World Heritage Site.
---
Going over our options at the tourist office, we learnt about the Firenzecard, which would entitle us to visit over sixty of Florence's museums, churches, villas and gardens, including the Uffizi and the Pitti Palace, over a period of three days.
To be honest, this sounded like a slog rather than the pleasant city break we were after, and so we chose to wander, and take our time. And Florence is a city where there are many "wow" moments as you wander, not least at the first sighting of its most famous landmark, the Santa Maria del Fiori cathedral, and its stunning 19th century green and white marble facade, and iconic 15th century terracotta dome.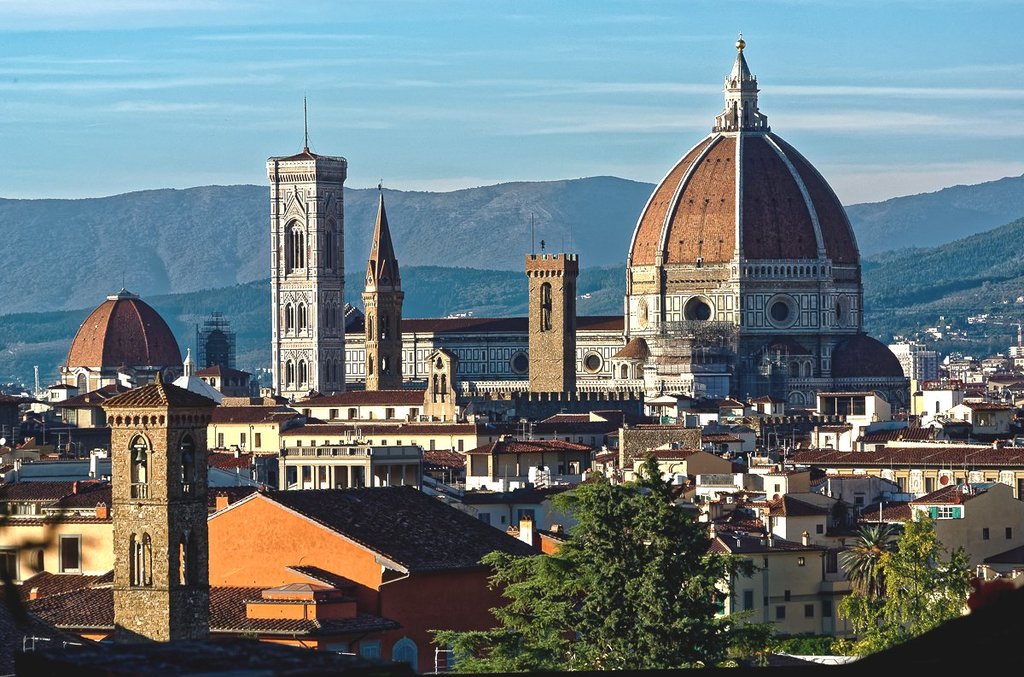 The view of the Arno river was another "wow" moment for me, a real step back in time, with its elegant terraced buildings, largely devoid of aerials and satellite dishes, and lovely bridges, the most famous being the Ponte Vecchio, or Old Bridge. This 14th century structure has built-in shops and living quarters on either side, as was typical of that period. Back then they would have been butchers' shops – today they all sell jewellery and trinkets.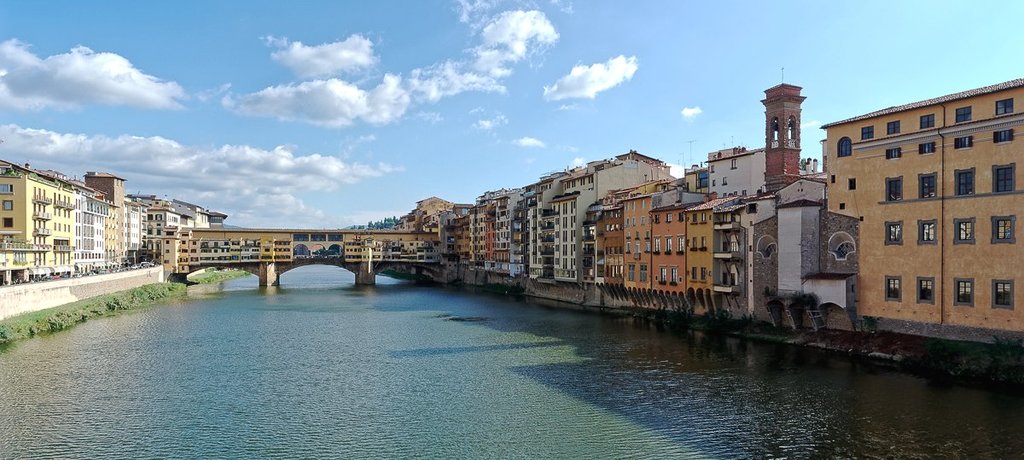 We continued our wandering east along the south bank and climbed upwards to the 19th century Piazzale Michelangelo, a spacious terrace dedicated to the sculptor, with bronze copies of his most famous works, and stunning views over the city.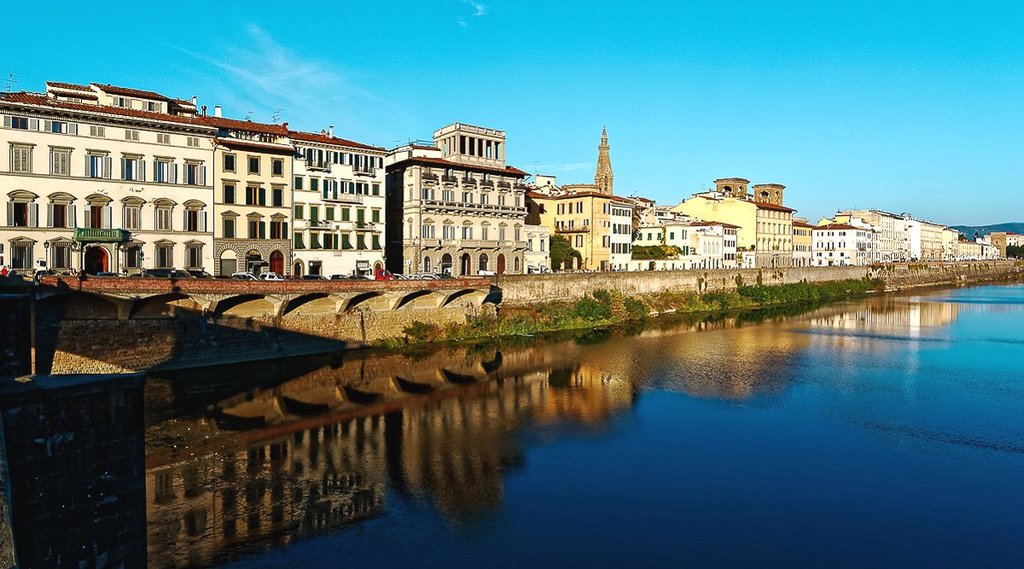 It's on this side of the river where the Pitti Palace, once owned by the powerful Medici family, is located. Home to some eight different museums, it's a daunting prospect. In fact, so crammed full of museums is Florence, you'd need a month just to do them all justice. Some, such as Dante's House and the Galileo Science Museum, would doubtless attract more visitors were they anywhere else but here, among such stiff competition.
By far the most famous of Florence's attractions is the Uffizi Gallery. Said to be one of the most visited art museums in the world, and housing a huge collection of Renaissance paintings and sculptures, it opened in 1765 and is still going so strong that even with advance tickets, you still need to allow over half an hour's queueing just to get inside.
Highlights include works by Botticelli, Caravaggio, Leonardo da Vinci, Michelangelo and Titian. There are numerous depictions of the Madonna and Child, and some of Greek mythology, such as Botticelli's Birth of Venus and Caravaggio's Medusa. It took us a mere four hours to take it all in.
Our heads spinning, we felt peckish, and the city doesn't disappoint there, either, with plenty of panini and pizza stalls, street cafés and restaurants, and the odd hole-in-the-wall specialising in such delicacies as trippa (tripe) and lampredotto, which I discovered to be the fourth and final stomach of a cow, and a peculiarly Florentine speciality, albeit not one for the faint-hearted.
To follow, there are all the gelateria, serving delicious looking mounds of ice-creams, with flavours ranging from tiramisu and caramel cream, to forest fruits and mango, as well as a vivid blue confection called Puffo, which was apparently inspired by the Smurfs and tastes of bubble gum, and is a firm favourite with children.
We were staying in nearby Fiesole, a wealthy suburb which, in the middle ages, was just as powerful as Florence, with the two cities frequently at war. Located almost 300 metres high in the Tuscan hills, it offers panoramic views over Florence and beyond, and is home to an impressive archaeological complex of a Roman amphitheatre and baths, and an Etruscan temple and walls, and is in itself well worth a visit.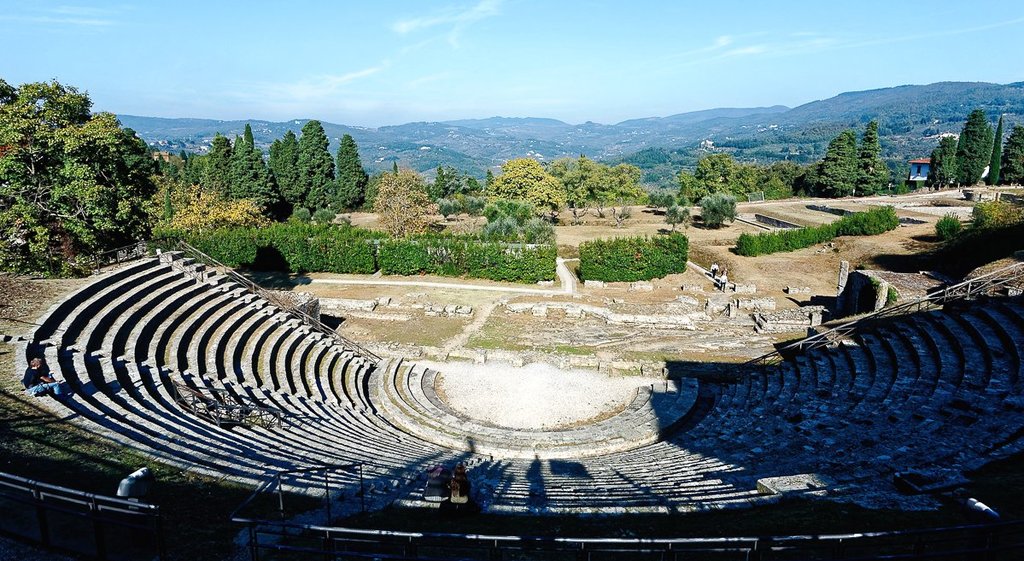 Florence is an extraordinary city, a place of vibrant contrasts, where high street fashion boutiques cohabit with 16th century statues, and where tourists from all over the world take selfies among the medieval art and architecture.
It's breathtaking, beautiful and exhausting, but it's well worth a visit.
--- --- ---
Alexandra Sutcliffe is a...
Riviera-based life coach who is
offering three specific course packages:
Attracting Love,
Attracting Abundance
and
Making Positive Change.
Visit her website is: alexandralifecoach.blogspot.com
--- --- ---
Share this article on Facebook