Health and Beauty
My Clarins - the Ethical Skincare Range
My Clarins is a skincare range aimed at those who are conscious about the environment. Not only has Clarins ensured that the products are vegan and cruelty-free, but it has also looked at the eco-credentials of the packaging which is made from recycled material sourced from a sustainably managed forest.
Clarins have chosen to target the Millenials with their new range set to empower women from the ages of 18 to 25. A great way to building a new loyal family of Clarin lovers. The My Clarins treatments can be applied every day, no matter your skin type and whatever your nature.
| "This new vegan skincare range is packed to the brim with healthy,
natural ingredients and created with happy skin in mind." |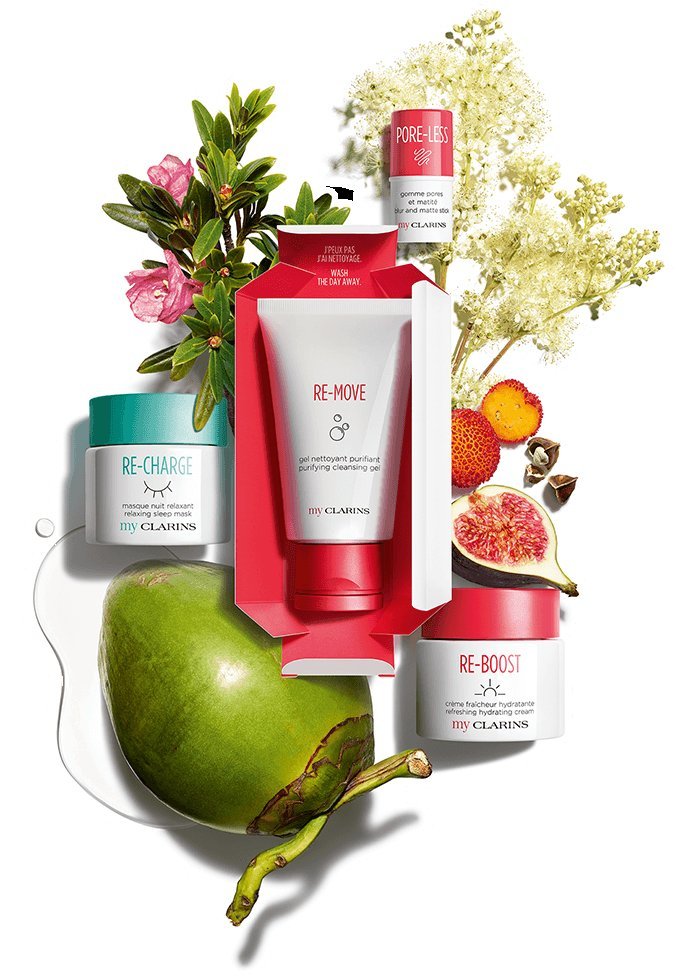 What an amazing combination of enriching fruit extracts and plant-based formulas.
Moringa extract: Detoxifies skin for that squeaky-clean feeling
Acerola seed extract: Makes skin so radiant you'll have people asking what you use (#sorrynotsorry)
Fig extract: Nature's sweet & fruity superhero hydrator.
Bitter orange flower extract*: Softens and soothes even the most delicate skin
Meadowsweet extract: Banishes blemishes, just like that. It's all in a day's work for this little skin saviour…
Shea butter*: Comforts your skin, especially when it's in need of some TLC.
Strawberry tree fruit extract*: Blurs and mattifies so pores and shine are gone.
Huang qi extract: Instantly detoxes stressed out skin (our worst kept secret).
Goji berry extract*: Say hello to the energy booster! It may be small but its superpower is mighty.
*Organic ingredients
Whilst other non-vegan products sold by Clarins are not cruelty-free due to the fact the brand sells its products in China where animal testing is required by law, the My Clarins range will not be sold in any countries that permit testing on animals such as China and South America.
However small, it is a least a positive step forward.
Image credit: Clarins
Share this article on Facebook