Food and Recipes
Superfood* Raw Brownies
By Melanie Gulliver
We are all often rushed in the mornings as we try to get kids ready for school, ourselves ready for work, and remember 101 things we must do today, which means that breakfast is often forgotten about and you end up grabbing something unhealthy an hour later at the bakery.
So how to get around that? Well you can prepare these superfood* raw brownies in advance and then when you have a rush day you just grab one from the fridge and go. It's a super healthy breakfast full of nutrition and as they are full of seeds, they keep you going until lunch time, and the rich chocolatey taste fills any need for comfort food too.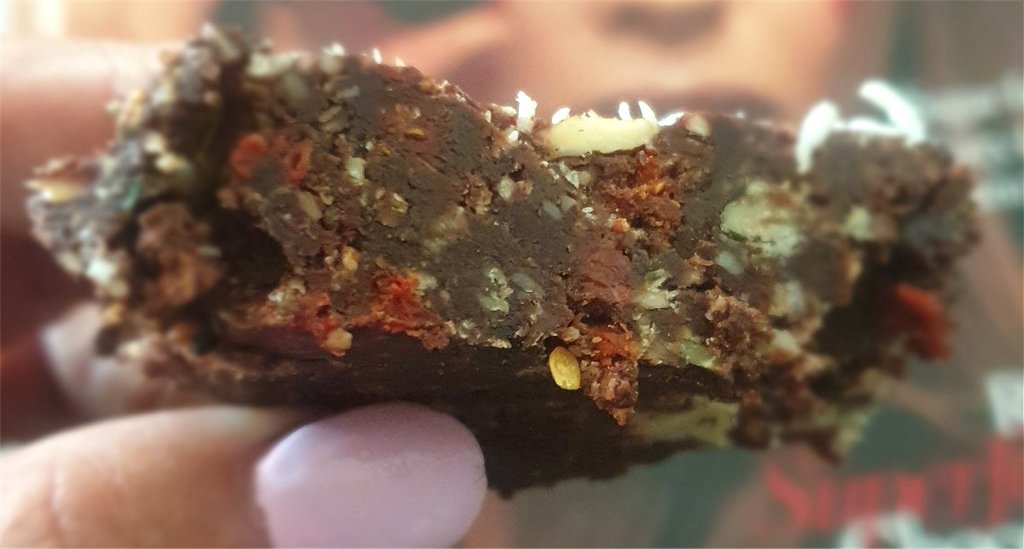 This recipe has been adapted from the cookbook 'Model Chocolate by Abigail O'Neill' and combines my love for so many superfoods at one time. Not only that but it tastes fantastic and there is no baking time, so it can be put together quickly. These do need to be chilled to harden slightly before cutting into slices, and the slices are best served straight from the fridge, although all they will do is crumble a little at the edges if that's not possible.
I will soon be selling an even more superfood-packed version of these to cafes and shops in the area, as a healthy substitute to so many sugar-laden, gluten and lactose packed brownies on offer, so keep your eyes peeled for them. You can find out more from the website www.madonnachocolates.com where I will update the list of venues selling them as I can.
N.B. If you are vegan then you can omit the bee pollen and swap honey for maple syrup.
If you don't have some of the superfoods don't panic- the recipe is very forgiving- but you will need the basics- coconut oil, cacao powder, desiccated coconut, almonds, various seeds and tahini or nut butter, plus your chosen sweetener.
Ingredients:
3 tbsp raw organic coconut oil (melted)
3 tbsp tahini or nut butter (preferably not peanut)
4 tbsp honey
1 ½ tsp maca powder
2 tbsp acai powder
3 tbsp goji berries
3 tbsp sunflower seeds
2 tbsp sesame seeds
2 tbsp almonds
1 tbsp bee pollen
2 tbsp desiccated coconut
1 tbsp chia seeds
1 tbsp cacao nibs
2 tbsp raisins
2 tbsp cacao powder (the sort with no added sugar)
Shredded coconut for sprinkling on top and bottom.
Directions;
Get a large bowl ready and line an approx. 20cms square baking tray with baking paper.

Roughly chop almonds, either by hand or using a food processor. Set aside.

Do the same with the raisins.

Add all ingredients to the bowl and mix well. You can also do this in the food processor which helps! It should be a big sticky mess of superfoods.

Sprinkle some shredded coconut on the base of the baking tray, press down the superfood mixture into the tray, and sprinkle with some more shredded coconut on the top.

Place in the fridge until firm and then cut into 9 squares. Serve from the fridge.
*Superfood= a food that is high in nutrients and with no harmful effects.
----
Melanie Gulliver is the Clever Chef and a Director of The Clever Kitchen, a local company delivering organic nutritious wholefood meals to Monaco and along the Cote d'Azur, and holding regular nutrition workshops in Monaco and Nice. Melanie takes orders for custom cakes and events as well.
Contact details:
Melanie@theclever.kitchen, +33 (0)6 15 21 63 53
FB: facebook.com/thecleverkitchen1
Instagram: @tck.delivery and @thecleverkitchen
Share this article on Facebook