Events
Dolceacqua Explodes
Setting the scene... camera, lights, and action: take one.

The evening started at 7 pm when a group of us arranged to meet at Le Trote restaurant just outside Dolceacqua, which was the scene of the evenings manifestations.
Sitting idylically by a rock pool, we enjoyed the balmy temperatures and the flavours of the local cuisine. Our group were from almost two ends of both Riviera's; Albenga to Antibes. A further surprise was to meet the group of 25 expats from the area that had booked the same restaurant on the back of our recommendation.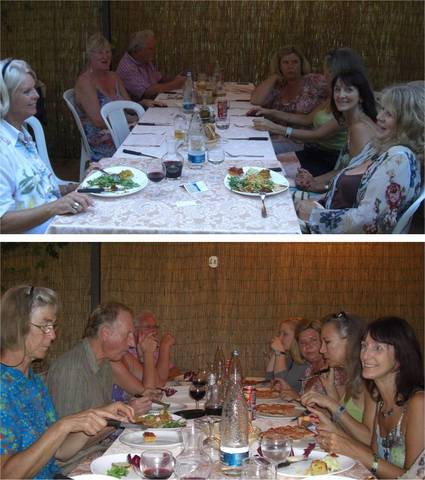 With the pyrotechnic show due to start at 10 pm, we made our way on foot and positioned ourselves along side the river where the show was set to take place.

Dolceacqua is one of the most charming villages I know, situated about 8 kilometres north of Ventimiglia in a valley called the Nervia.

This firework and pyrotechnic show, involves days of preperation and year in and year out, it never fails to impress. It was frightening moment, when there appeared to be some kind of problem and the delay was intense. The scene over the rivier was mystical resembling a film set of a medievel epic production.
Just as the anticipation was almost too much to take, the show began. It was a surprise to hear the sounds of Pink Floyd resonate through the atmosphere and the explosion of perfectly timed fireworks and choreographed light show working in perfect synergy. A taste of the evening was captured on camera...
If you cannot see this video,
click here
to download the Adobe Flash player.
Maybe I am just a bit of a romantic but all those lights and smoke effects, leave me feeling so warm inside and it had nothing to do with the fact it was about 28°C when we left close to midnight.
Sunday, 23 August 2009 Section:
Events
Share this article on Facebook