Events
Cancer Support Group 06: RACE for LIFE
By the Cancer Support Group 06
Cancer effects everyone and this years 4th annual 5K Race for Cancer Research UK gives you an opportunity to donate to cancer research, retain your fitness level and enjoy a wonderful summer morning.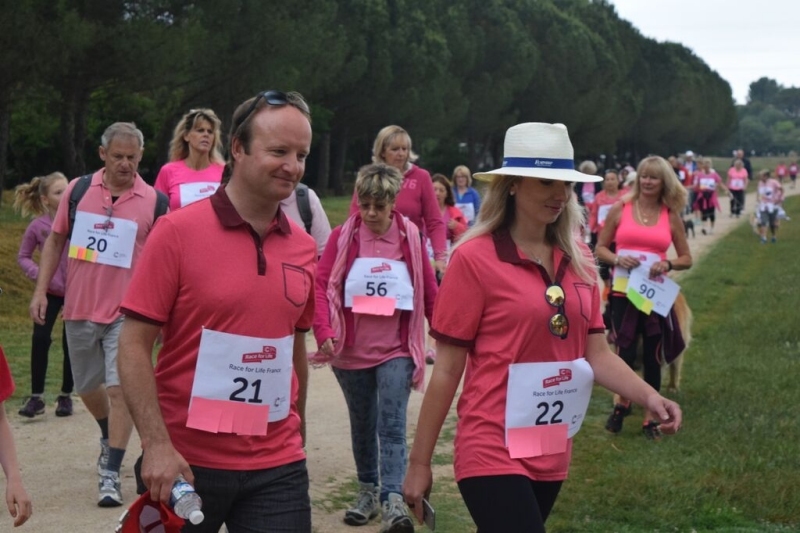 The Run
It takes place June 11th at the beautiful l'Etang park in Mougins. Whether you stroll, jog or run, you will be making a valuable contribution. The three cancers we are raising money for this year represent all our participants; breast cancer, prostrate cancer and Neuroblastoma which is a type of cancer that forms in certain types of nerve tissue. It is the most common cancer in babies and the third most common cancer in children after leukemia and brain cancer.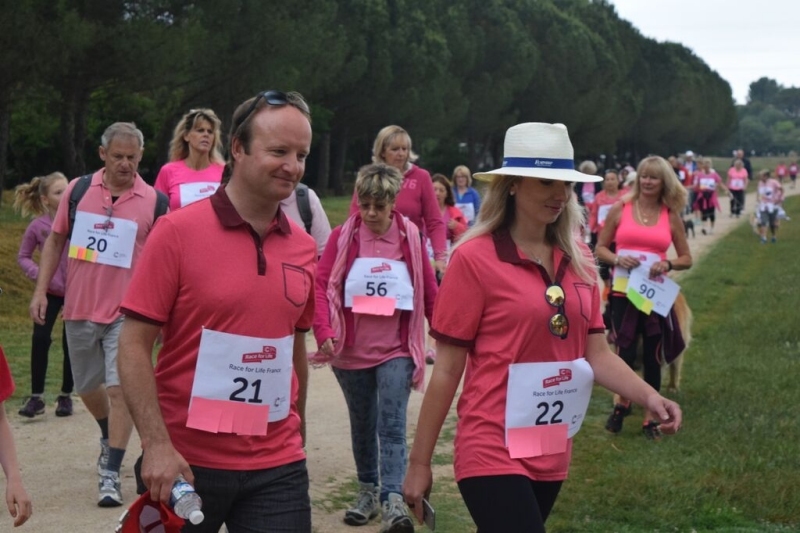 Please see the site for more details.
Last year we raised just over £9000 ! Help us beat our own record
Cancer Research UK
Cancer Research UK is the largest charitable funder of cancer research in the world. Their strategy is built on the principles of people, partnership, and collaboration and CRUK is thus committed to working with organisations across the world. Our website gives much more information on a range of initiatives which directly impact the lives of people with cancer here in France.
This formidable team can tackle the biggest questions in cancer research with your support.
Fun
Open to everyone who wishes to participate, you are all welcome. The conditions of entry is to wear something pink, even if it is just an armband and a participation fee of 20€. Please also consider having a Justgiving page to facilitate the collection of donations. On the day there will be tasty snacks, a fantastic raffle and bon comaraderie all round.
Look out for the upcoming Alexander Technique workshops about the secrets of walking or running effortlessly in the weeks to come. They are open to everyone and all workshop donations will be given towards this event.
Who are you going to run/walk/stroll for?
Sponsorship
If local businesses and organisations wish to sponsor the event, please get in touch.
To Registar
If anyone is interested in registering for the event, the workshops, sponsorship offers or just need help setting up your justgiving page, please contact us : raceforlifefrance06@Gmail.com or leave a message for Julia: +33 (0)493242257/ +33 (0)670675998
Please don't forget to look at our website, which is regularly updated, for details about the day, information about Cancer Research UK, the 3 cancers we are supporting, and much more.
And please like our Facebook Page - Cancer Research 5K Race for Life Mougins 2017.
Julia: 0493242257/0670675998
Tuesday, 30 May 2017 Section:
Events
Share this article on Facebook