General Articles
Sarah's Vignettes: The American Girl by Rachael English
Introducing Sarah Swan who has a passion for reading books, books and more books, and enjoys a healthy bit of rambling about life too!
Sarah has been reading books from a very early age and before she could read, she was always flicking through picture books. Sarah is convinced that she was born with a book in her hand!
Sarah reads a wide range of genres and is willing to try most genres once, but she does keep going back to both contemporary and historical fiction more than anything else. She also loves taking her own photographs and sharing them with friends and family.
Books are a big part of Sarah's life and as well as running her own blog so she can share her love for books, Sarah will be sharing her top reads on The Riviera Woman.
"If you would like to use any of my photographs, you can contact me and also if there is a book you would like me to read and review, let's talk."
www.sarahsvignettes.wordpress.com
~~~~~
Book Review: The American Girl by Rachael English
This is the first book by Rachael English which I have read and what a wonderful introduction it has been to her writing. As soon as I read the book blurb, I knew it had the makings of a great story and it did not disappoint.
~ Book Blurb~
From a storyteller who combines the warmth of Maeve Binchy with the elegance of Maggie O'Farrell comes an unforgettable new novel . . .
Boston 1968. Rose Moroney is seventeen, smart, spirited – and pregnant. She wants to marry her boyfriend. Her ambitious parents have other plans. She is sent to Ireland, their birthplace, to deliver her daughter in a Mother and Baby home – and part with her against her will.
Dublin 2013. Martha Sheeran's life has come undone. Her marriage is over, and her husband has moved on with unsettling speed. Under pressure from her teenage daughter, she starts looking for the woman who gave her up for adoption more than forty years before.
As her search leads her to the heart of long-buried family secrets, old flame Paudie Carmody – now a well-known broadcaster – re-enters the frame.
From Boston to rural Ireland; from Dublin back to Boston, The American Girl is a heart-warming and enthralling story of mothers and daughters, love and cruelty and, ultimately, the embrace of new horizons.
~ My Thoughts ~
Set between Boston and Ireland, from 1968 to the present day, The American Girl has a heartbreaking story at it's core. When 17 year-old Rose Moroney, living in Boston in 1968, falls pregnant, her family are horrified by the shame she brought on the family and ship her off to a Mother and Baby home in their native Ireland. It is in this awful institution, where she is forced, in the most cruellest way, to give up her baby girl for adoption. Fast forward to present day Dublin and we follow Martha Sheeran's journey as she tries to trace her birth mother.
The American Girl is a book which, once you start, you will not want to put down. The end of every chapter left me wanting more, desperate to know how both Rose and Martha's stories panned out. Although the story keeps going back and forth between 1968 and 2013, it was really easy to follow and flowed nicely. The American Girl is really well-written and Rachael English's turn of phrase is superb.
I don't know what it is about the works of Irish writers but there is something so comfortable and familiar about their writing that make them natural storytellers, and Rachael English is one of them. From the moment, I started reading this book, I was captivated by the tale and it's characters, absorbed in their stories. At times, I was shocked, horrified, angry, and even close to tears, whilst, at other times, I was laughing.
There were a couple of chapters in this book which really provoked strong emotions in me. One of Rose's time in the mother and baby home and her horrific treatment. It made me so angry that these girls were being punished when they were at a time in their lives when they needed so much care and support. Another was when Martha and her daughter Evanne visited the former site of the mother and baby home where Rose had stayed. Evanne, who at 17 years old is the same age as Rose when she had her baby, comes across a plaque on the wall where the babies who did not survive were buried in mass graves. She punches the wall and says, 'How could the nuns do that to them? How could their families let it happen? I mean, what was wrong with those people?' Nodding in agreement, I found the whole scene very emotional and I choked up.
Rachael English has created some great characters who are instantly likeable, or in some cases, dislikable (if you read or have read this book, you will, hopefully, understand what I mean). I warmed to Rose and Martha really quickly. Evanne, Martha's daughter, is very much like Rose and knows her own mind. She is a fun character and brings a lot of lightheartedness to the book. It is also nice to see some of Martha's story from her point of view.
Although Rose Moroney is a fictitious character, she embodies so many young girls and women from Ireland's history. This is a story which needed to be told and Rachael English has told it with so much respect and compassion. She is a true storyteller and I will definitely be reading her other books.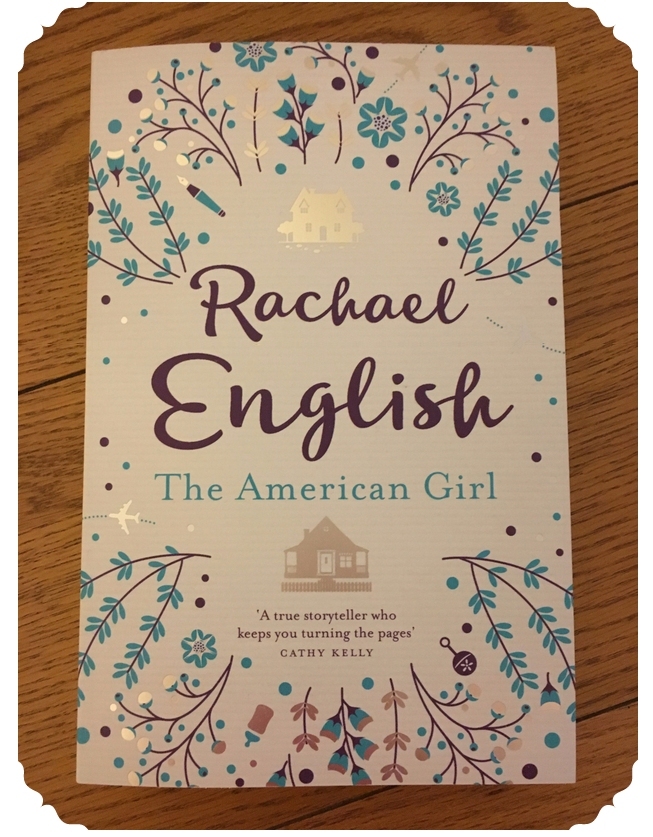 ~ Where to find The American Girl ~
~ Where to find Rachael English ~
Share this article on Facebook