Events
Vivaitalia (Britalia) this December 2017

Vivaitalia.Club
where English meets Italian
www.vivaitalia.club
---
Welcome to December 2017
Upcoming Vivaitalia Apero Evenings
* Ventimiglia Apero Evening: Wednesday 6th December, starting at 6.30 pm. We are at Bar ...al 6 which is well positioned in the centre of town and close to parking and the Ventimiglia train station in 'Via Hanbury 6/F, Ventimiglia'.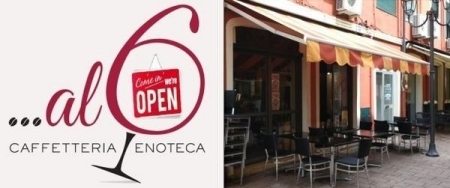 * Bordighera Apero Evening: Friday 29th December, starting at 6pm - Venue details will be announced closer to the date.
Come and meet your friends and make new ones too as we engage in a lively fun evening. Everyone is welcome!
La Bella Vita! La Bella Italia! #VivaitaliaClub
~
* Dolceacqua English Cinema Evening: Saturday 9th December.
The Film: Paddington 2
Start time: 17.30

From IMBD: Paddington is happily settled with the Brown family in Windsor Gardens, where he has become a popular member of the community, spreading joy and marmalade wherever he goes. While searching for the perfect present for his beloved Aunt Lucy's 100th birthday, Paddington spots a unique pop-up book in Mr. Gruber's antique shop, and embarks upon a series of odd jobs to buy it. But when the book is stolen, it's up to Paddington and the Browns to unmask the thief. Written by STUDIOCANAL
Director: Paul King * Stars: Ben Whishaw, Hugh Grant, Hugh Bonneville, Sally Hawkins, Julie Walters Full Cast
Join us: We are starting at 5.30 with a little talk about Paddington Bear, which will lead into the film. Everyone who attends will be given a raffle ticket to win your very own Paddington Bear.
. Following the film, the Cinema Cristallo is organising a little festive Apero for us all to meet and we will also announce the winner of the Paddington Bear! New English Cinema Facebook Page.
Vivaitalia Christmas Party:
We are doing something a little different this year... We know that there are many parties and events going on at this time of the year... so a few of us have got together and are planning a Christmas Party where we all take part!
Our host will be Hotel Elandra, owned by Vivaitalia members Beatriz and Andrea. Their hotel is in the centre of Bordighera town, very close to Bar Prestige.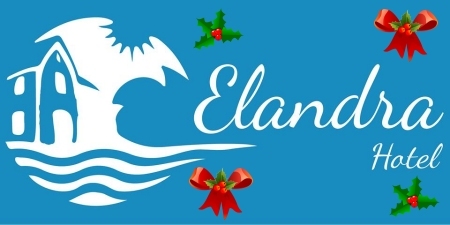 Date: Friday 15th December, 2017
Time: From 6 pm
How it works: Anyone wishing to attend please let us know: Click to email. Announcements will also be on our Meet Up Page and Facebook. We are a global and dynamic group and so with all the different food preferences, we are requesting that everyone who comes to bring some food (savoury or sweet - please let us know, if you can) and a bottle. This way we all have the opportunity to sample goodies made/brought by you and share a glass of whatever we all have. This is a party of sharing!
We just want everyone to have fun, to come together and celebrate!
Wishing you all a very Happy 'Vivaitalia' Christmas and a super brilliant 2018!
~
We look forward to seeing you very soon!





Anna Fill
+39 339 724 8538
Follow us on our website, Facebook Page or on MeetUp
www.vivaitalia.club
(www.britalia.club)
www.facebook.com/Britalia.Club
www.meetup.com/Britalia-where-English-meets-Italian
Any existing links to Britalia.Club will be ongoing. Even with a name change we are still the same group with the same principles and same mission: To meet like-minded people from all over the world who enjoy meeting others and sharing experiences in Bella Italia.
We as a club believe in being a part of the local community by supporting the local community.
For The Riviera Woman November Newsletter: HERE
The Riviera Woman celebrates 10 years this year!


Visit Busy Pages to promote or list your business.
Also NEW: Facebook Group: Busy People Network JOIN and lets build a bigger community!
Friday, 1 December 2017 Section:
Events
Share this article on Facebook