DJ Anna's Pick
Sade - Paradise
Sade has such a beautiful distinguished voice that melts away the stresses of the day and takes you to a place called 'paradise'...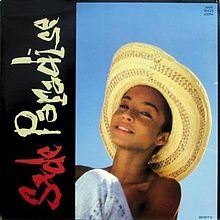 This track which was released in 1988 reminds me that the paradise we seek is usually a little closer to home... starting from within ourselves.
I used to play this track at venues to set the mood or as a chillout track to end a wonderful evening. It is smooth and very sassy! Pure sound of class!
Have a listen and enjoy...
Paradise is featured on the album 'Stronger Than Pride'
Share this article on Facebook