People and Places
Wealth School: 7 Step Guide for Your Soul GPS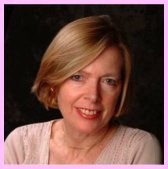 If you don't know where you are going, you will end up somewhere else
Any GPS worth its salt will require you to enter your destination of choice. So where would you like to be with wealth, and more specifically with money?
I was educated to believe that I needed to be able to buy things to have the experiences I want. The advertisements teach us: Buy this, that or the other product or service to ensure happiness and success. This condition of buying renders us very dependent upon the material world for our well-being and contentment. It ain't necessarily so.
The way of the soul might be very different. You might, for example, start with how you would like to feel and experience your life. A Mediterranean cruise might do it for you, dreaming about it, envisioning it and finally going on it. On the other hand, an adventure closer to home might give you the joy and fulfilment you seek.
If an experience on your soul journey is important enough, you will find the resources to pay for it.
Many years ago, I facilitated a class: "Money, The Mirror of Consciousness." Money is a great blessing in that it reflects to us much about the relationship we have with ourselves and life as a whole. Does money entrap us, one way or another, or does it liberate us to participate more fully with the goodness in and around us? Are you in balance with money, or do your finances cause you sleepless nights? Are you a generous giver, but a poor receiver -- or vice versa? Do you value yourself as a person, or deep down doubt your value as a human being?
Whatever your relationship with money now, where would you like to be? Let your GPS for the soul be your guide to a greater experience of wealth.
First, ask yourself the question: What does wealth mean for me? Consider what is true for you, materially yes, but also the meaning that money has for you.
Then: What is my intention for wealth? Consider what you need in order to experience a wealthy life, that quality of fullness, as you define it.
Time to take up your GPS.
Set your destination
What is the experience you now wish to have? How would you like to be feeling? A deeper quality of loving with your spouse, inspiration to serve in a greater way at work, fulfilling a heartfelt vocation, liberation from financial concerns, peace at home, are examples.
Surrender
Let go of your attachments to the past -- past fear, old doubt, jagged disappointment -- and the way you think things should be. Look up to the blessings now present and available to you.
Connect
For you, connecting to your soul might be through meditating, going for a walk in nature, contemplating the beauty of a flower, touching in to the love you have with one dear to you, watching a sunrise (one of my favourites). Last thing at night, before you go to sleep, you might request the connection.
Awaken
Lift into your global positioning, high above the mundane level, so that you can see and appreciate the larger picture of your life and the many resources available to you. As you awaken to the greater spirit of loving that you are, you will shine as a beacon to attract what is most important to you. You are now in the field of blessings where anything good is possible.
Receive
Be willing to be open and receive from a generous and friendly universe. Switch on your intuition and allow yourself to be gently guided forward. Be surprised when assistance comes to you in remarkable ways that you had never thought about.
Act
Taking action might be a regular morning walk, calling a friend you have not seen for years, starting an evening class, reading a book recommended to you, using a new route to work,
joining a community association, contributing time to a local charity, breaking the habit of a lifetime to simply be or do something entirely different. Let each action you take bring you closer to your destination for wealth.
Celebrate!
Take a moment to celebrate the gifts that come your way, small as well as large. Track with gratitude the blessings that you receive. Share your good feelings with others to extend hope, inspiration and encouragement to others on their journeys.
What I know for sure is that each one of us is richly endowed with wealth resources and the core energy of love with which to express them. Resources include your skills, gifts and talents, your personal strengths and qualities and the innate loving human spirit with which you were born.
The first two letters of the word wealth are "WE". None of us is alone in our endeavors. Help is at hand, and never too far away. Our wealth is to be shared so that others can benefit and grow with it. Together, we grow the blessings of our lives.
Do not be distracted by the glamour and drama that strikes our senses from TV, radio and the Internet. Look instead to the vast field of ordinary people, like you and I, achieving extraordinary results in their homes, the workplace and communities. They are legion, and generally not publicly reported. You have to look out for them.
The video at this link of Nobel Prize winner Muhammad Yunus is very inspiring.
Has your soul journey taken you on any usual twists and turns? How do you celebrate your successes? I would love to know, and learn from you. Please drop me a line at clearresults@me.com
Share this article on Facebook