With over 20 years of experience, Emmanuel Sofonea is your professional 'Personal Chef'... and can create an exceptional menu to tantalise your taste buds...
All articles in section 'People and Places'
Artist Stefanie Van Zyl was born in Namibia and grew up in South Africa... her work reflects all the colour and passion from her native land and her home here in the South of France...
The power of passion... The Riviera Woman understands and values how effective it can be to reach success. Meet some of the wonderful women I have met through The Riviera Woman. See Video.

Marion Hedger is a painter who shares her time between France and the UK. Her paintings are eye-catching, bold and bright...
We spend a day with Diana Panchyk. A French teacher and competitive cyclist in the USA, Diana now runs her own cycling travel company...
Susan Tomassini and Naomi Buff have united all in the name of food and created The Clever Kitchen...

Andrea Katharina Palm, is a photographer from Eastern Germany now living in Monaco.
One of her pieces is being shown at the Open Des Artistes De Monaco 2014...
Kate Moss the iconic model turns 40. Happy Birthday! Is she an inspiration or do women feel pressured into looking good?
Passion for all things French, is the inspiration behind Patricia Sands latest novel 'The Promise of Provence'... Patricia's first novel is 'The Bridge Club' is also a must-read...
Internationally acclaimed artist Ana Tzarev exhibits in Monaco. Love & Peace and The Life of Flowers are two themes that come together for this vibrant event.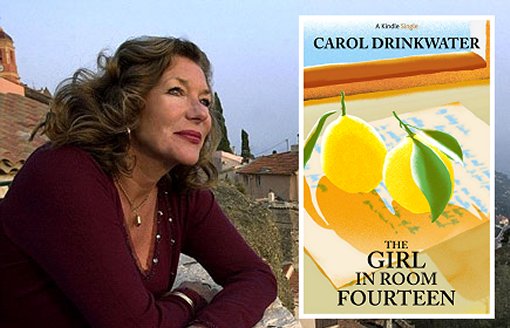 Carol Drinkwater, actress, writer and filmmaker is sharing with The Riviera Woman her latest work. A Riviera love story for Riviera Women. It was e-published as a Kindle Single (short story) only recently and is number one in their charts.
109 articles (11 pages) in section 'People and Places'