Art and Artists
The Bank of Charm - Artist Fabian Edelstam Cashes in.
Swedish artist Fabian Edelstam who lives in Paris is very much 'on point' with his charming exhibition at the Bank Havilland in Monaco. His work features beautiful interpretations of Grace Kelly, the late Princess of Monaco. A new movie featuring Nicole Kidman as Grace is at present being filmed in and around Monaco and this only complements and emphasises the forever love of the late 'star'.
Other pieces reflect the artist's thoughts and views - politically and historically, for which he expresses his passion for.
His artwork is constructed of uniformed pieces - very much like a tiled tapestry. Missing or misplaced pieces are left to the imagination of the on-looker as to why he recalls his icons and subjects in this way:
"These resemble my thoughts and my memories" he tells me.
Fabian goes on to tell me that he has passion for history and politics and likes to fuse the two. The unique collection features bank notes from the United States and the United Arab Emirates.
The artist has cleverly constructed a very bespoke piece that can only be dedicated to the Banque Havilland, which is probably a very smart marketing move... Bravo!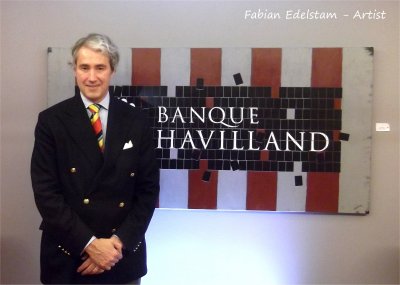 I was very honoured to have a private audience with Her Royal Highness Queen Elizabeth ll... A masterpiece titled 'White Queen' which hung in one of the offices, left me feeling quite humble and once again in awe of the artist.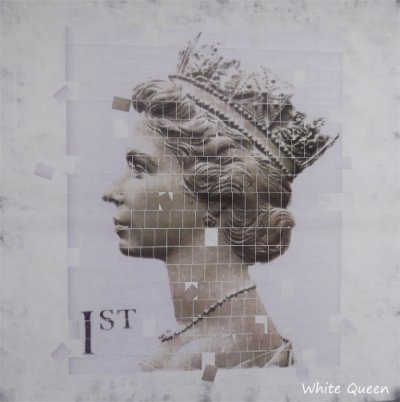 The "Grace Kelly And Other Icons" exhibition opens to the public from 12th October until 30th November, at Banque Havilland, 9 Boulevard des Moulins, in Monaco.
A truly 'pixelesque' experience - NOT to be missed!
More images can be seen on: The Riviera Woman Facebook Page
Share this article on Facebook