Food and Recipes
Easy Peasy Shortbread
Nothing can be more simple than making these wonderful tasty biscuits. Not only do a make a tasty tea and coffee time treat but boxed and wrapped can make a lovely little gift for friends and family.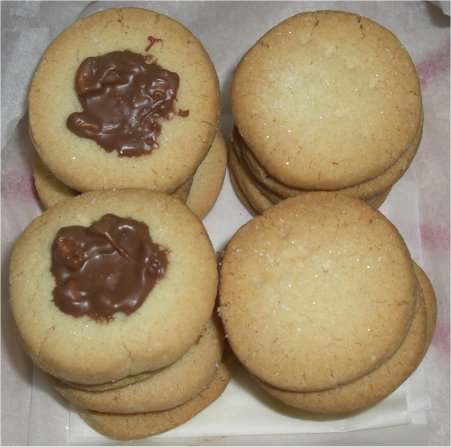 Ingredients: Makes 20 to 24 biscuits.
4 oz or 125 g Butter
2 oz or 55 g Caster Sugar
6 oz or 180 g Plain Flour
Method:
1. Preheat oven to 190C - 375F - Gas 5.
2. Cream together the butter and sugar until light and fluffy.
3. Spoon in the flour until well blended.
4. Turn the mixture onto a surface and roll into a tube shaped strip and divide into 20 or 24 cookies. I you prefer make the shortbread into fingers.
5. Place on a baking tray and sprinkle sugar, then chill in the fridge for 20 minutes.
6. bake in the oven for about 15 to 20 minutes until they are a pale golden brown colour.
7. Cool the shortbread on a wire tray.
Ideas:
You could add dried fruit, nuts or chocolate chips into the mixture as you are adding the flour.
Wrapped in some greaseproof paper or little gift boxes, will make it a very tasty present.
Have fun making the shortbread with children.
Share this article on Facebook