Events
Marco Molinario - The Gems Exhibition
These white gold and diamond ear-rings from the 'Naissance' collection were worn by HSH Princess Charlene for the great occasion of the marriage between Prince William and Kate Middleton.

"Following the great success of previous exhibitions, jeweller Marco Molinario would like to invite you to discover a magical rainbow of unique gems in Monaco until 25th August 2013. "

Marco Molinario is passionate about rare and exotic stones, and is well known for his exclusive and luxurious bespoke works using extraordinary gems. Due to his connections with the most important sources of exceptional stones in the world, his works have further evolved into the current, captivating style and spirit of the brand, which will be showcased at the flagship store on 22, Avenue de la Costa in Monaco.
A treasure trove of Red Spinels, Mandarine Garnets, earth-shattering oval neone Brazilian Paraiba Tourmalines (an oval one is more than 50Carats), Tzavorites (old legends claim that garnets were difficult to hide - their sparkling light was reported to be visible even through clothes), Natural, out of the ordinary Tanzanites (the ex-president and chairman of Tiffany & Co sums up the essence of the stone with his comment "Tanzanite is the most important gemstone discovery in over 2000 years."), Emeralds, Alexandrites, hardly ever seen Imperial Topaz, etc., will also be on display at what has become a much-feted bi-annual event.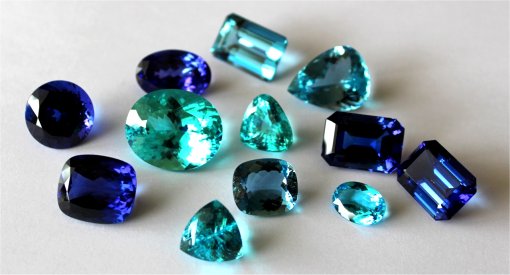 Marco Molinario's works have earned him the privilege of dressing HSH Princess Charlene, as well as many celebrities including Miss France Rachel Legrain Trappani at her wedding, and Sylvie Tellier and Miss France 2013 Marine Lorphelin, who were adorned with Marco Molinario jewels at this year's Cannes film festival red carpet premiers."

Tuesday, 20 August 2013 Section:
Events
Share this article on Facebook