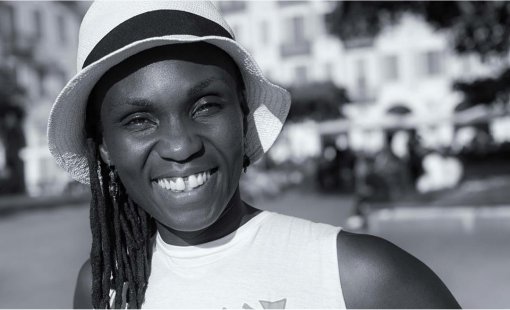 The Riviera Woman continues with the new feature 'Woman Of The Month'. This month we introduce you to Barbara Basalgete.
Every month we will feature a different woman from all walks of life, nationality, profession... If you would like to nominate someone, let us know. Read more

Talking to Natasha Frost, founder of Pink Ribbon Monaco at the Paddle For Pink event in Cap d'Ail.Natasha talks about how the organisation started, the mission and the benefits of board paddling. See video
All articles in section 'Events'

Radio ICR is proud to announce the re-launch of our programmes on the 1st of September, 2014 with new host Mark Dezzani and featuring Anna Fill - The Riviera Woman. Listen Now
This September 1st nominations open for Business Person of the Year 2014 and the nominations close on the 31st October. The Riviera Woman is a proud sponsor of the event. See more
Here are some of the events we recommend that you don't miss this August. Happy summer. See more
Join us for a day of fun at the beach, learn to paddle board and join us for well being workshops held throughout the day! Hosted by Anna Fill - The Riviera Woman. More details
Create the Spark is holding a 2 day workshop in Monaco on 5th and 6th July 2014. The theme the 'Power of self esteem'...

Artist Gianne de Genevraye, exhibits at the beautiful Hanbury Gardens. The exhibition titled 'Garden of Grace' features paintings of the gardens which was the setting for the movie Grace of Monaco which previewed at the Cannes Film Festival....

Delighted to be one of the winners at the 2014 American Riviera Woman Entrepreneur Of The Year Awards... The event takes place on Friday 6th June in Monaco

See information and details of the events taking place over the next couple of months with The American Club of the Riviera.
Sunny Bank supports the Anglophone elderly both socially and financially in the region. Sunny Bank are having two events this April...

Meet artists Nicole Durand and Daria Jabenko in Mortola Italy and see exciting new works from two very inspirational women.
131 articles (14 pages) in section 'Events'