Events
Britalia - Celebrating Christmas in Style
Britalia is the expat group where English meets Italian...
On Friday 12th December let's enjoy a beautiful Christmas Dinner in a superb setting with the perfect ambiance.
We have organised a wonderful all inclusive menu for the evening. The dishes will be prepared and cooked by chef and restaurant owner, Piero and he will be assisted by his wife Patrizia.
You can see the set menu below and there is a choice of main which you need to specify to us in advance, so the chef can ensure that the beef and fish can be ordered and be delivered fresh for the day.
The price of the meal is €35 per head and this includes all wines and water etc. The full amount will go to the restaurant. We have the restaurant to ourselves and there are only 22 places available. Britalia will create the atmosphere with seasonal music playing, and an evening we are sure you will enjoy. Good food, great company, great setting!
We thought a lovely fun idea would also be if on the evening we all brought biscuits/cookies that are a speciality from your country for us all to try and share with each other during coffee.
To secure your reservation we do require payment upfront (we will be happy to give you receipts). And also to choose which main dish you prefer.
Contact us: anna@therivierawoman.com

***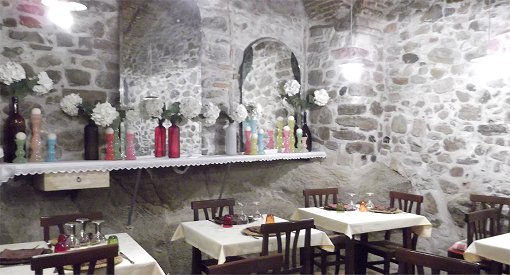 Wednesday, 26 November 2014 Section:
Events
Share this article on Facebook