Food and Recipes
Honey, Banana and Fruit Loaf
Honey is the only food that includes all the substances necessary to sustain life, including enzymes, vitamins, minerals, and water; and it's the only food that contains "pinocembrin", an antioxidant associated with improved brain functioning. Honey stored in air tight containers and kept in a cool dry place will keep indefinitely. Incredibly, bees have been producing honey for at least 150 million years.

Most commonly available honeys are made from clover, alfalfa, heather and acacia flowers, honey can be made from a variety of different flowers, including thyme, buckwheat, and lavender.
Uses: 1. As a drizzle for desserts such as pudding, pancakes, ice-cream, oats and cornflakes.
2. As a sweetener for your tea, coffee, or smoothie recipes.
3. As a seasoning for barbecue spare ribs, pork chops or chicken wings before cooking.
4. As a salad dressing with olive oil and vinegar for the extra body.
Medicinal: Eases coughs - a couple of teaspoons of honey before going to bed will reduce that annoying tickly cough.
Great in cakes: You will love this honey, banana and date loaf...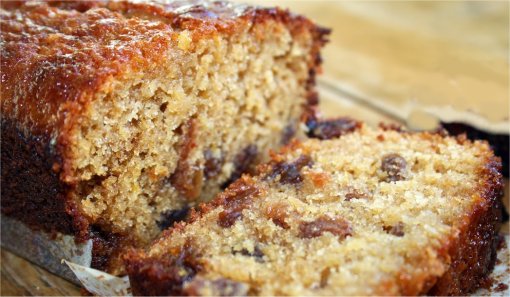 225 g Self-Raising Flour
½ teaspoon Ground Cinnamon
175 g Softened Butter
100 g Light Muscovado Sugar
3 tablespoon Clear Honey
2 Eggs, Beaten
2 Ripe Bananas
100 g Stoned Dates
50 g Crushed Walnut Pieces
Preheat the oven to 160C/Gas 3/fan oven 140C. Line the base and long sides of a 900g/2lb loaf tin with greaseproof paper, buttering the tin and paper.
Tip the flour, cinnamon, butter, sugar, 2 tablespoons of the honey and the eggs into a large mixing bowl. Mash the bananas and chop the dates (kitchen scissors are easiest for this) and add to the bowl. Beat the mixture for 2-3 minutes, using a wooden spoon or hand-held mixer, until well blended.
Spoon into the prepared tin and level the top. Scatter the walnut pieces over. Bake for 1 hour, then lightly press the top – it will feel firm if cooked. If not, bake for a further 10 minutes.
Cool for 15 minutes, then lift out of the tin using the paper. When cold, drizzle the remaining honey over. Cut into thick slices.
It is imperative that we save and protect our honey bees. Support organisations that do and you can even adopt a beehive. Carol Drinkwater, actress, writer and filmmaker, having learnt that a third of the western world's honeybees have disappeared, dedicates a great deal of her time to the protection of the honeybee and raising awareness.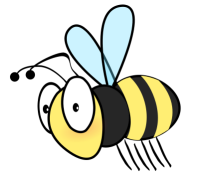 Bee Happy!
Share this article on Facebook