Health and Beauty
Aesthetic & Anti-Aging Medicine World Congress - Monaco 2015
Once again Monaco played host to what is the 13th Aesthetic & Anti-Ageing Medicine World Congress. Attracting over 9,000 participants from over 120 countries, AMWC (Anti-Ageing Medical World Congress) has played a key role in underpinning the scientific understanding of global anti-ageing management. This mission is still very important today and the congress program addresses how to achieve effective ageing prevention by comprehensively examining approaches in aesthetics (dermatology and surgery) for the external appearance while applying anti-ageing medicine for internal well-being.
Anti-ageing is serious business. Women - and men too - seek an everlasting youthful appearance in a safe and non-invasive way. So it is essential to speak with the professionals who can advise and recommend the correct treatment on a personal one to one level.
Last year Columbia played an important role in the conference and this year was the turn of the Russians in recognition that 2015 in Monaco is dedicated to celebrating 'Russian Culture'. It had been acknowledged that the Colombians although very creative in exploring many techniques, were not always able to prove safety or sustainability. The Russians this year focused on the advancement of global anti-ageing medicine with key medical representatives contributing to discussions and workshops.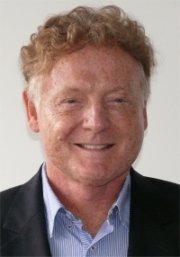 At the congress we were delighted to meet with Dr. Jean-Luc Vigneron, founder of Villabianca, who we have featured greatly on The Riviera Woman (see all articles). He spoke of the importance of the AMWC in Monaco and stated that it was the largest and most influential in the world. Dr. Vigneron spoke authoritatively to an audience of over 2,500 people on the subject of skin-peelings, for which he is already world renowned. He also spoke of existing techniques and how they are evolving, making the results much more favourable, effective and acceptable.
Dr. Vigneron told us that the event was the perfect opportunity to meet with like-minded colleagues old and new. He encountered a former colleague, a doctor from Malaysia who had been successfully practicing Laser Vaginal Rejuvenation (LVR) treatment and Dr. Vigneron informed us that he will be introducing the technique at his clinic Villabianca, entrusted to Dr. Catherine Balme. He explained about the treatment, a non invasive, painless procedure with the aim of tightening the vaginal canal for a better sexual gratification. It is most successful for the maturer woman or women that have had children.
We were keen to know about other techniques that the industry are developing. We did learn that in the field of esthetics although huge advancements are being made not all treatments are safe or indeed ethical and it is re-assuring to know that there are professional institutions and bodies that control and monitor the industry. The rejuvenation of hands is still proving to be challenging but much progress has been made with treatments for the neckline. Once again there are further advances when using hyaluronic acids "Bio" as part of anti-ageing treatment. This is a substance that is naturally present in the human body. There is also a lot of interest in using hyaluronic acid to prevent the effects of ageing. In fact, hyaluronic acid has been promoted as a "fountain of youth."
The world of esthetics is such a minefield, and once again we stress the importance of talking to qualified experts and dermatology professionals who can tailor specific treatments to your needs correctly, for successful and extraordinary results.
We asked Dr. Vigneron on what products he would recommend to use as part of daily routine for the skin? He told us that at the clinic they recommend very natural and specific cosmetics called Cosmeceutics. When we asked why? He replied "Because these products are medically prescribed and are adapted to your skin type. They are mainly used for general anti-ageing and tightening and also effective post injections, post micro-needling and before and after peelings and laser treatments."
At Villabianca, they have chosen to carry the Alchimie Forever line, a Swiss brand that will add moisture to your skin. For tightening and anti spots they recommend the Kantic Mask, the Extremely Nourishing cream (a phyto-hormonal concept). There is also the Evening Calming cream or the Daily Defense containing a long lasting sun block. These products cost between 30€ and 80€.
Apart from Alchimie, the must-have is the vitamin C cream Actiage, the only day cream with 30% of vitamin C. "Vitamin C does good to your skin in terms of tone, tightening and anti aging. My advice for this season for a nice and healthy looking skin, use: Actiage in the morning and on top Daily Defense." says Dr. Vigneron.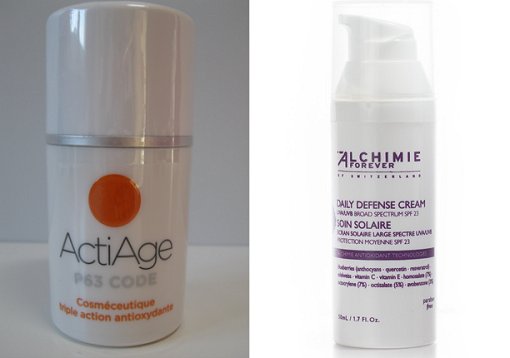 For advice or further information you can call to arrange a consultation to see Dr. Jean-Luc Vigneron at his clinic Villabianca: +33 (0)4 93 32 03 60
Share this article on Facebook