Health and Beauty
Accessories by Face Shape: Tips To Look Your Best this Christmas
By guest beauty writer: Cassie Brewer
Choosing accessories for the festive season isn't just about those that catch your eye or fit in with the latest fashion. You also need to take your face shape into account to create a flawless result.
What's Your Shape?
Before choosing jewelry, you should know your face shape. Read this then take a look in the mirror to see which shape is yours!
Oval: This is a shape that has soft curves. The forehead tends to be a little wider than your chin but it is balanced, with no major corners appearing on the jawline or hairline. A celebrity example is Natalie Portman.
Round: This shape also has soft curves, but it will have similar width to length. There are no prominent corners on the jawline. A celebrity example is Kelly Clarkson.
Oblong: This is similar to an oval shape, but the main difference is that it will be a bit longer. Sometimes people with oblong faces will have a strong jawline and broad cheekbones. A celebrity with an oblong face shape is Liv Tyler.
Rectangular: The face is long and the width of the forehead and jawline will be almost the same, creating a square. A celebrity with a rectangular face is Sandra Bullock.
Heart: Heart-shaped faces are characterised by a narrow chin and a wide brow region. The cheeks will be wider than the hairline, creating the heart shape. A celebrity example is Halle Berry.
Pear: This is when the lower part of the face will be broader than the top, so the jawline is wider. An example is Kelly Osbourne.
Diamond: This shape has a narrow jawline and forehead. Cheekbones will be prominent as they are the widest area of the face. A celebrity example is Linda Evangelista.
How to Choose Accessories Based on Your Face Shape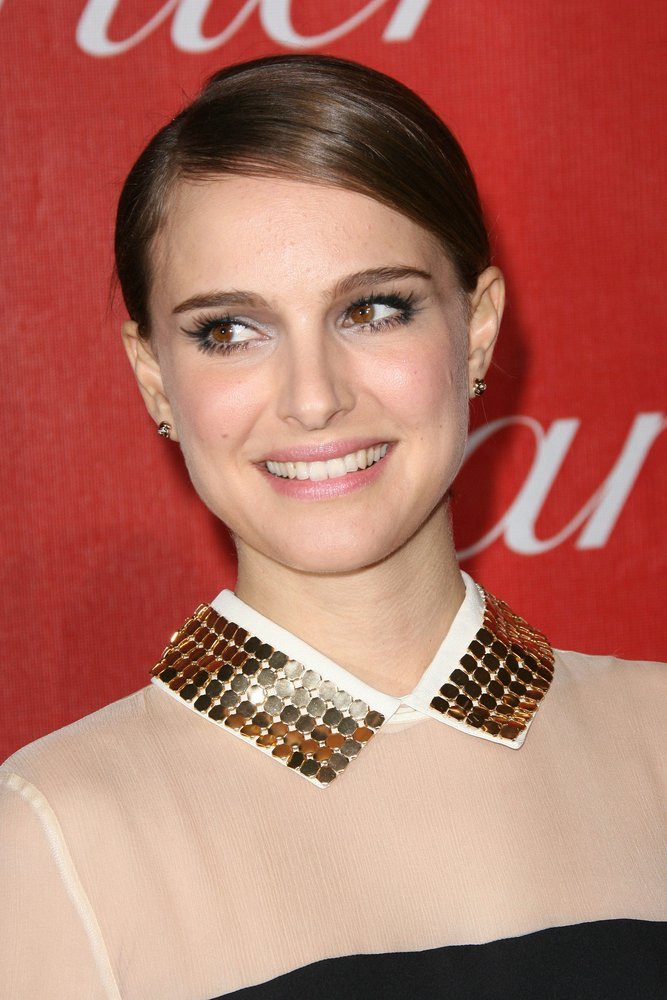 Oval Shape
When choosing accessories pay attention to anything that provides angular shapes. This helps to balance out your soft features while giving you a striking touch.
Sunglasses with square shapes and gentle edges are a winner.

Earrings in geometric shapes like triangles are a big trend and look great on oval faces.

Avoid long earrings as these can make your face seem longer.

If you have a long neck, you should try to balance it out by wearing choker necklaces. These are trendy this year while breaking the length of your neck. Another idea is to wear striking collars.
Round Shape
Round faces need a bit more structure so that should be the focus when choosing accessories.
Chandelier earrings are great to lengthen your face but avoid anything too large or chunky as these create width.

Necklaces should be long. Don't be afraid of statement pieces with geometric lines to create structure.

Avoid wearing thick headbands as these can make your face look rounder.

Sunglasses should contain geometric shapes and horizontal frames to be flattering. Rectangular glasses also work well to thin out your face.
Oblong Shape
Choose accessories that will create the illusion of width in your face. Here are some ideas:
Eyewear should not be wider than the widest part of your face to keep your face narrow and proportional. Great ideas for frames include round, oval, and square shapes.

Choose short pieces of jewelry that will help to shorten your face. For instance, button earrings or round chandelier earrings that are wider than they are long.

Necklaces should also be short, such as chokers or large beaded necklaces that create visual interest while shortening your face.
Rectangular Shape
Since your face is a bit square, you want to soften its corners.
Earrings that work well to achieve this are hoops and circular drop earrings as shown by Olivia Wilde on the red carpet. You can add texture, like feathers, to your jewelry choices to create a softer touch.

When choosing eyewear, opt for frames that soften your prominent jawline, such as narrow and curved ones.

Necklaces that reach the middle of your breastbone are great for creating length. Choose necklaces that have a medium thickness to keep your face shape in proportion.

Thicker headbands are also great accessories to wear. They soften and round your face.
Diamond Shape
Although you should follow the same rules as those prescribed for oval shapes, you can be a little more dramatic with your choices.
Necklaces should complement your diamond-shaped face by coming to a point at the end or having harder edges.

Earrings shouldn't be too long as this will create length to your face. Teardrop earrings work well to create width at your jaw.

Eyewear should be heavy on top to accentuate your lovely diamond-shape. However, frames that are flat on top should not be worn as these can make your cheekbones look too prominent.
Pear Shape
Elongate your face and bring attention to your eye area.
Earrings that are oval in shape and medium length are great - you want to avoid anything too long and dangly that increases the broadness of your jaw.

Necklaces containing pendants or vertical lines are great to soften your face.

Eyewear should create width on the upper part of your face, so choose frames that aviator-style or those that have rectangular shapes. Cat-eye frames can also work well to sweep across the face and pull attention upwards, away from your jawline.
Heart Shape
You can experiment with fun shapes but concentrate on adding length to your face.
Sunglasses that contain a cat-eye shape are fabulous on your face, bringing attention to your lovely cheekbones.

Choose accessories that fill your neckline to balance out your wide cheekbones and eyes. An example is to wear layered necklaces or a wraparound scarf.

Earrings should be long and dangly to provide length to your face.
Accessories become even more stylish when they're worn correctly with your face shape. Follow the guide above to ensure that your festive season look remains fashionable.
Share this article on Facebook