General Articles
Feeling Good With Yourself
Happy New Year to all Riviera Woman readers.
What will 2016 hold in store for you and what will you be hoping for you? Whatever you are wishing for, most of you are probably hoping that being happier and healthier will be part of the equation.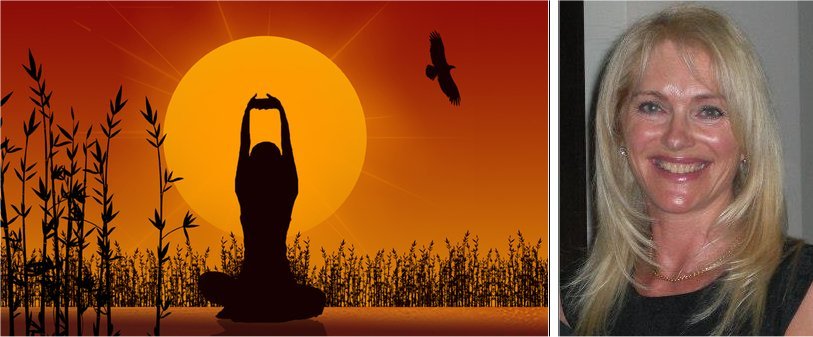 Over the next few months we will be looking at WELLNESS. What does it mean to you? How do you get it, improve it and hang on to it?
Wellness or for some wellbeing, means different things to different people. What is for sure is that it's multifaceted and something that everyone wants a piece of. So much so that we are bombarded with people trying to sell it to us in every possible shape and form. From wellness centres to holistic health gurus, everyone seems to be after a piece of your wallet in exchange for a promise of a rather nebulous solution to your wellbeing.
The most important thing is to decide what will make you feel better in your life this year.
Perhaps it will be a particular sport that you will practise regularly or take up for the first time, perhaps it will be a little more 'me' time away from the pressures of work and family to read your favourite book or pursue a pastime, perhaps you will decide you need more chill-out, stress-free time and take up yoga, meditation or both, perhaps it will include a radical change in your eating habits with a greater emphasis on healthy eating and eliminating bad food and drink habits, or perhaps it will be that wellness includes more time spent with family and friends, joining a networking group or club making and maintaining bonds that have been long neglected. For some of you it will be the moment to make that decision to undertake a radical personal or professional change in your life and you may be seeking guidance in the form of life coaching to help you plot and charter your course from your current position to your new life destination. Finally perhaps you will decide to make mental wellness your priority and step aside from the rat race to work on your spirituality.
Whatever it is that shows up on your wellness radar this year, you can be sure that it should be personal and tailored to your particular needs. Never is the saying 'one man's meat is another man's poison' truer than in the complex field of wellness. What works for the skateboarder won't necessarily work for the swimmer and what works for the vegan/vegetarian yoga addict won't work for the carnivorous weight lifter /sprinter type. It doesn't matter where you find your wellbeing the important thing is to own it and do it and not copy paste from your neighbour or friend. There is no one size fits all just as there is no one hair style for all faces.
Whatever adjustments you want to make or parts of your life that you wish to tweak to create the right wellness balance for you, I shall endeavour to cover a range of topics that will allow you to reflect on what might be right for you this year. Don't forget to let Riviera Woman know if there is anything you would like me to tackle in particular. Wishing you all health, 'WELLth' and happiness for 2016!
If you would like to contact Judy Churchill about coaching sessions she can be reached on judy.churchill@orange.fr , her website: www.judychurchill.com or via PM on her Facebook page: Eloquence Languages and Translations.
Share this article on Facebook