Health and Beauty
Bio Hair - Colour Wellness
At Bio Hair this month we look at maintaining great hair colour using Authentic Replenishing Butter and a restoring hair colour agent, Natural Pigma. These products are natural and derived from plants.
Hair care the natural way!
It is important to be kind to your hair especially if you colour frequently. When colouring the roots, it is advised to protect the rest of your hair from damage caused by over colouring causing the hair to be come too dry and fragile.
Bio Hair use the hydrating and nourishing butter on the hair that is not being coloured, which also acts as a pre-shampoo treatment, and is then rinsed off. This treatment helps to restore the wellness of your hair.
It is recommended to treat your hair once a month or every time you visit the salon to touch up on your hair colour.
The hair treatment is only an additional €10 when you book to have your hair colouring session at Bio Hair. A small price to pay for healthy, excellent looking hair.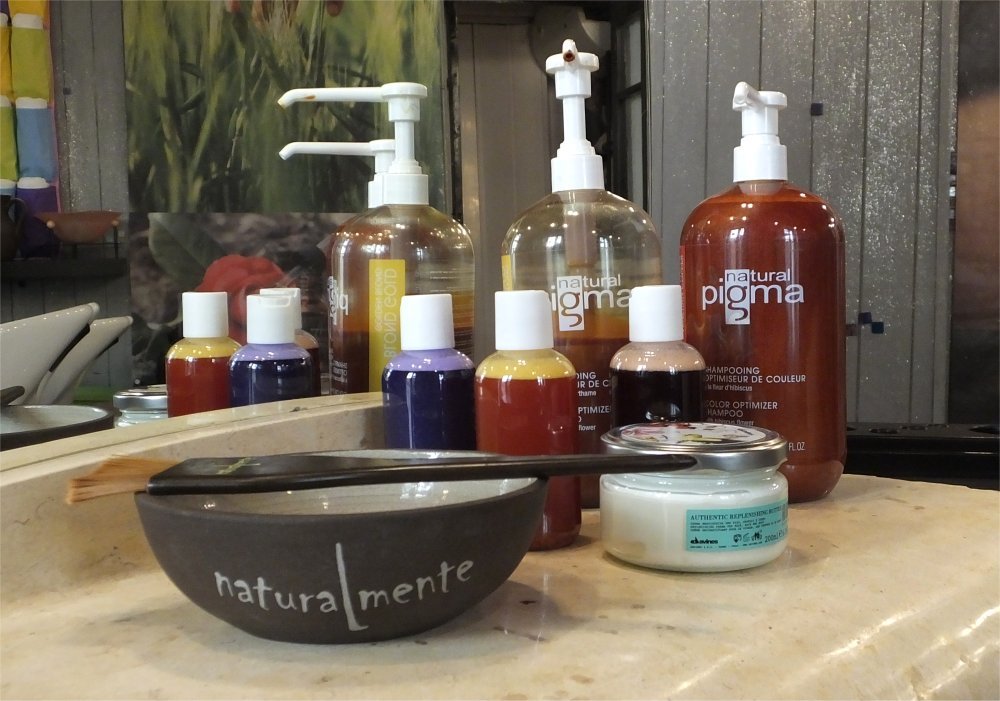 To ensure that you have total even colour all over your head, a colour restoring shampoo - Natural Pigma, is applied to the hair which will enhance overall colour, feed the hair and keep it looking shiny, strong and balanced. The products derived from plants, natural extracts and free from aggressive substances and once again will give your hair that natural healthy look. There is a wide palette of colours, so a shade for everyone. Recommended use, once a week.
This technique is kind to your hair and is extremely effective on helping to repair damaged hair.
For those in between salon visits, Bio Hair can prepare a bespoke colour shampoo for you to use at home to keep your hair in top condition. This is also wonderful if you are a frequent traveller. The mixture is prepared for you in the salon in a clear 125ml eco-friendly bottle and costs €10.
Remember, when your hair feels and looks good, so do you!

Christian, Morena & Flavio
Team Bio Hair are available for Events, Weddings, Fashion Shows and Makeovers.
Visit the salon:
Bio Hair, Via Roma 34/d 18039, Ventimiglia, Italy. Tel: +39 0184 840502.
Call and make your appointment now!
See Facebook/BioHair
Exclusive! Meet Christian and the team at the 'Be A Better You' event on Friday 4th March at the Cinema Cristallo in Dolceacqua. The team will discuss, hair care, Ayurvedic Treatments and treat you to a live style makeover! More details HERE
Share this article on Facebook