Health and Beauty
Bio Hair - Colour with Henna
This month at Bio Hair we take a look at colouring hair using Henna. Henna is derived from plants, 100% natural and makes this hair colouring process suitable for vegans. As Henna contains no chemicals it is the ideal solution for those that suffer from allergies and also if you haven't used colour before this method of colouring is a good way to start.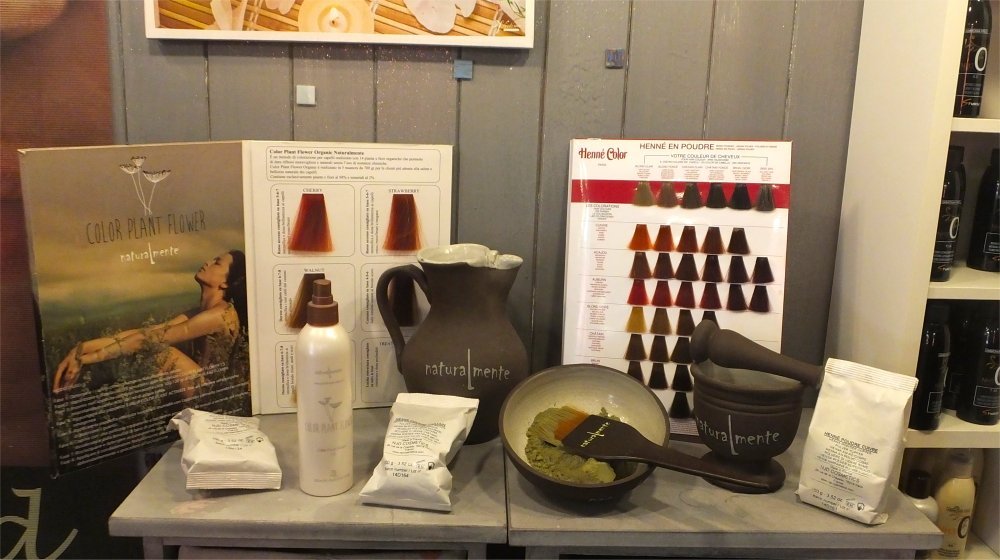 Natural Henna is red but when mixed with other natural herbs and plants it is possible to create different shades of red. Henna can also be used on grey hair which tones the hair without changing it completely to give a more subtle look.
Henna lasts longer than chemical hair colours and it conditions, strengthens and repairs the hair while it colours during the treatment.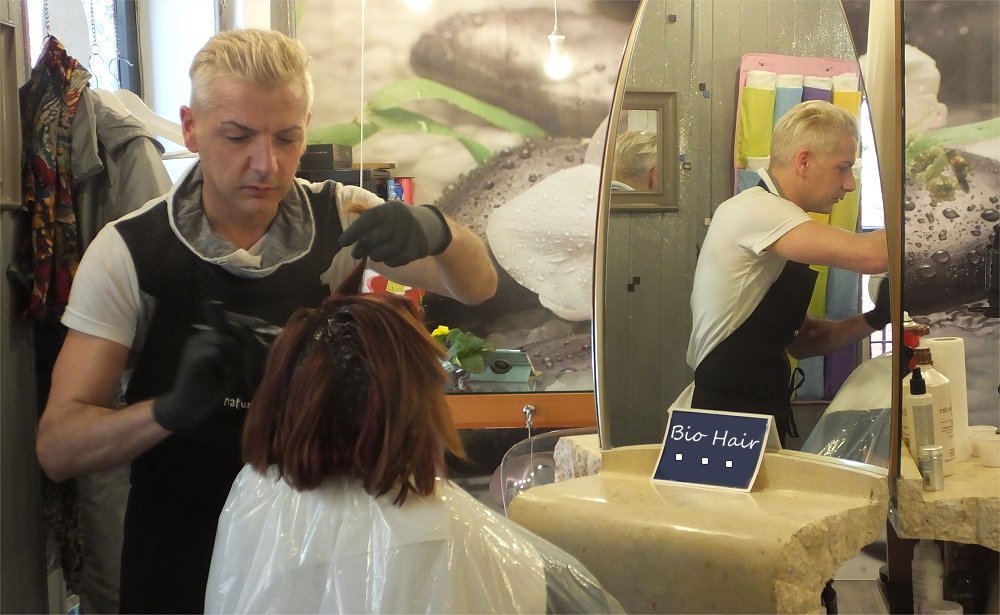 To have a full head colour allow about 2 hours. As part of the preparation process, an alkalising shampoo is used to open up the cuticles. The hair is then dried before the Henna is applied. A natural acidifier is used to close the cuticles which helps maintain the colour longer. The next process is to sit under the heat lamps for about an hour which is the perfect time to relax whilst enjoying a cup of herbal tea.
Remember, when your hair feels and looks good, so do you!

Christian, Morena & Flavio
Team Bio Hair are available for Events, Weddings, Fashion Shows and Makeovers.
Visit the salon:
Bio Hair, Via Roma 34/d 18039, Ventimiglia, Italy. Tel: +39 0184 840502.
Call and make your appointment now!
See Facebook/BioHair
Share this article on Facebook