Health and Beauty
8 Must Have Beauty Apps
By Guest Beauty Blogger Cassie Brewer
Whether it's an amazing app allows you to contour your face like the pros or a way to see what you'd look like as a blonde, there are so many new apps out right now that are free, fun to use, and make getting pretty better than ever before! Thanks to technology, booking appointments, trying out new lipsticks, and finding cool new deals is all easier and streamlined, with tons of ways to organize and improve your beauty regimen. Whether you're a diva on the go or just an app junkie, check out this hot new beauty apps that are a must-download for your phone!
1. BeautyNow
BeautyNow is like Groupon focused on all things beauty. Spa treatments, facials, haircuts, mani/pedis and even Botox can be found cheaper and near you with this app. Say goodbye to long waiting lists at pricey salons and spa centers, this app can get you the beauty treatments you want at great deals!
2. Think Dirty
Think Dirty is app that's awesome for green reasons and amazing for your face, too! This app figures out the toxicity of ingredients in your favorite beauty products, rating ingredBeautifiedients on a scale from 1 to 10.

Image courtesy of Shutterstock
3. Skin Better
This app analyzes your skin to figure out what treatments, self-care, or procedures you could use to get the best skin you're in! Whether your problem is acne, rosacea, or other imperfections, Skin Better will determine it for you with the help of a dermatologist who determines your treatment plan and can even prescribe treatments within 24 hours!
4. Beautified
This app gets you salon hair from your home or office at a moments notice! Beautified is similar to New York's GlamSquad and the Glam App available in L.A., but unlike these two city-based apps, Beautified is available in both New York and L.A. as well as Washington, D.C., Miami, and San Francisco.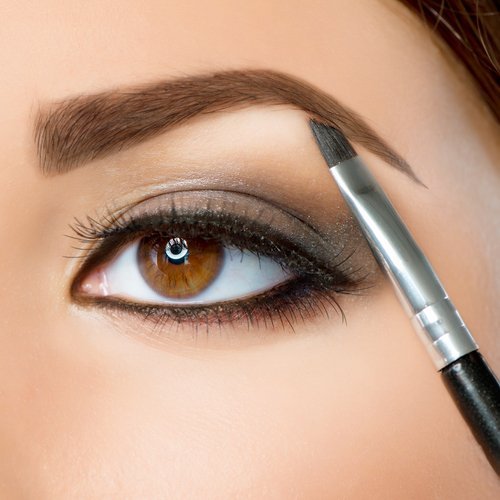 Image courtesy of Shutterstock
5. BlownAway
BlownAway is an app for getting a great blowout or updo last minute with the nearest available stylist. BlownAway is only available in New York City for now, but it does have an area for wedding hairstyles, which makes your to-do list a little shorter if you're getting married in the Big Apple this summer.
6. L'Oreal Makeup Genius
This app in a word, is awesome. Makeup Genius from L'Oreal Paris provides you with a virtual colors session all from the palm of your hand via your mobile device. Try out looks from the red carpet or just see if you'd look good in blue lipstick and cat eyeliner with a selfie and this free download.

Image courtesy of Shutterstock
7. Beautybooked
Tired of waitlists at your favorite salon, or hunting down an acceptable haircut? With Beautybooked, booking appointments has never been easier. Select the salon of your choice near you, and get instant appointments from wherever you are! The app currently services New York, Los Angeles, Houston and Dallas but promises more cities are coming to the app soon.
8. R+Co
Book appointments, find stylists, and more with this awesome app for anyone looking to get great tresses on the go. The app gives you a lookbook along with products needed to achieve each style, along with tutorials and style inspiration photos each day. Now with the R+Co brand you can basically have your own stylist in the palm of your hand with this easy to use and attractive app!
Beauty doesn't have to be boring! Try out some of these awesome apps today to give your style a lift and get where you're going faster and in style.
Share this article on Facebook