Food and Recipes
Love Your Bubbles - Franciacorta Brut
A little bit of luxury does us all good. It was a pleasure to stay at the Hotel Cenobio dei Dogi in Camogli where I sampled some of the finest foods created by top chefs.
Whilst enjoying the regular and imperative Aperitivo before la cena (dinner), the barista (barman) recommended a great tipple in the form of a BRUT, FRANCIACORTA from the Enrico Gatti vineyards. The Franciacorta district, near Brescia in Northern Italy is one of Italy's finest wine-growing areas.
The Franciacorta Brut is produced from soft-pressed, hillside Chardonnay grapes vinified in stainless steel vats.
Sojourn on the lees is at least 24 months.
The winery's calling card and emblematic wine.
It is fresh, well balanced and persistent, showing notes of dried fruit and citrus.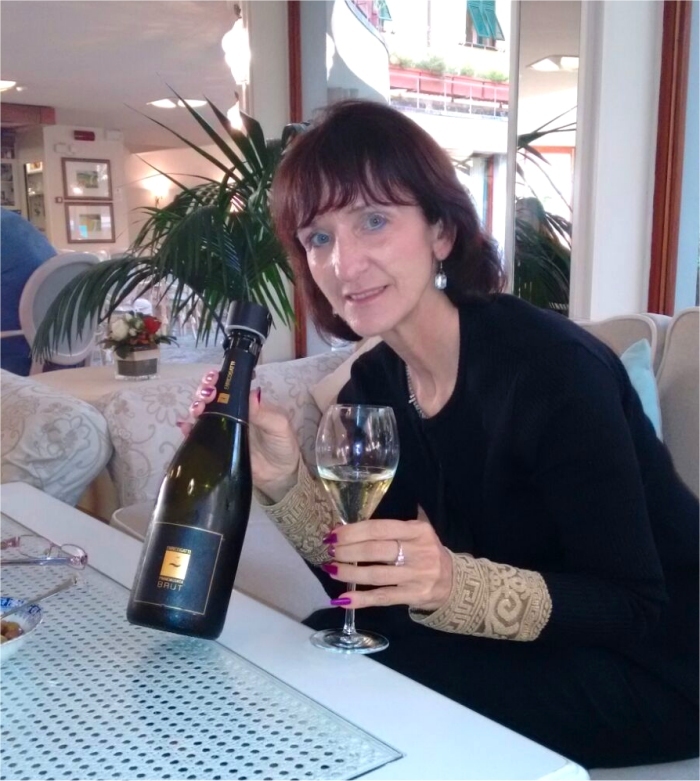 Anna Fill at the Hotel Cenobio dei Dogi
Share this article on Facebook